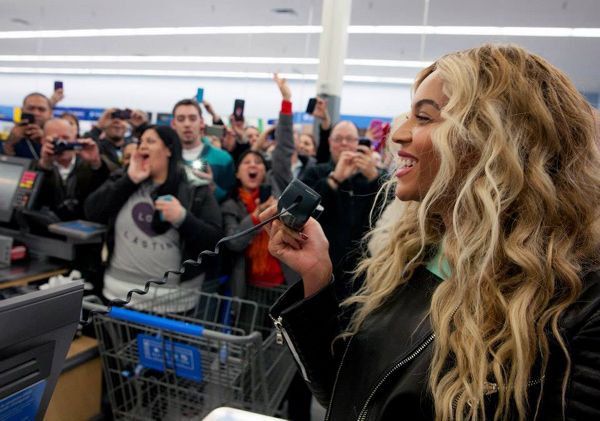 Well...Wal-Mart shoppers in Tewksbury, MA got a major shocker while doing some Friday night shopping. Beyonce popped up, grabbed the P.A. system phones to greet shoppers, and handed out

gift
cards to the whole store!
Check the pics inside, plus K.Michelle's new video for "

Christmas
Night"...
Who needs Target & Amazon (since both are salty about Bey giving her exclusive release to iTunes, they either won't be selling the Beyonce album or not selling it totally)?!
Bey is sticking to those who are rolling with her--like Wal-Mart--and doing some fun things to continue promo for her new album. So, Friday night, Blue's

mom

walked into Wal-Mart to cop her own album...and to hand out $50 gift cards to everyone in the store. Her final total: Over $37,000. Nice!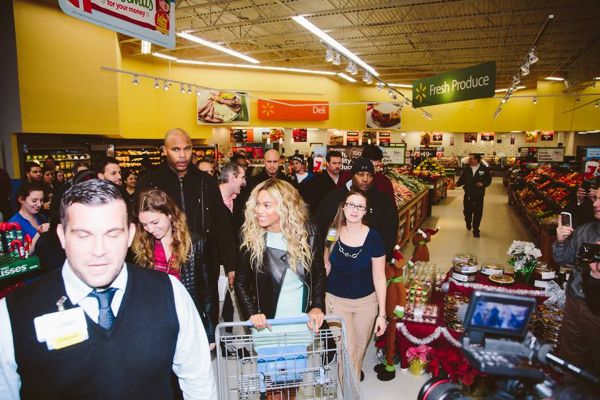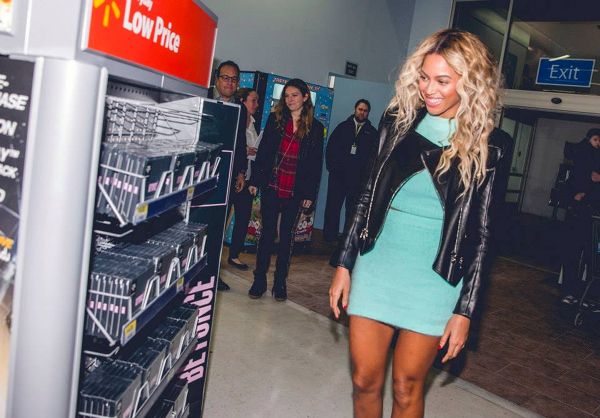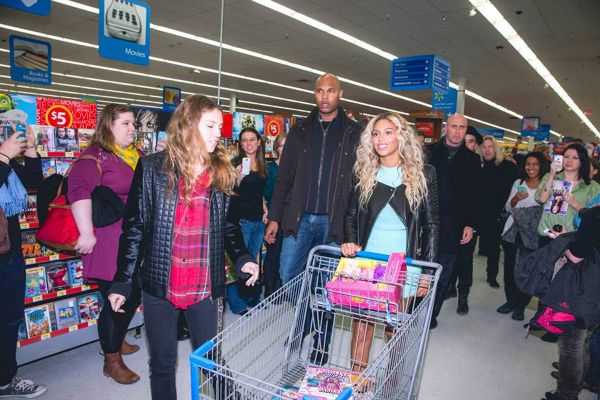 She grabbed a cart and did some shopping of her own. And looks like she even picked up

baby

Blue a few things.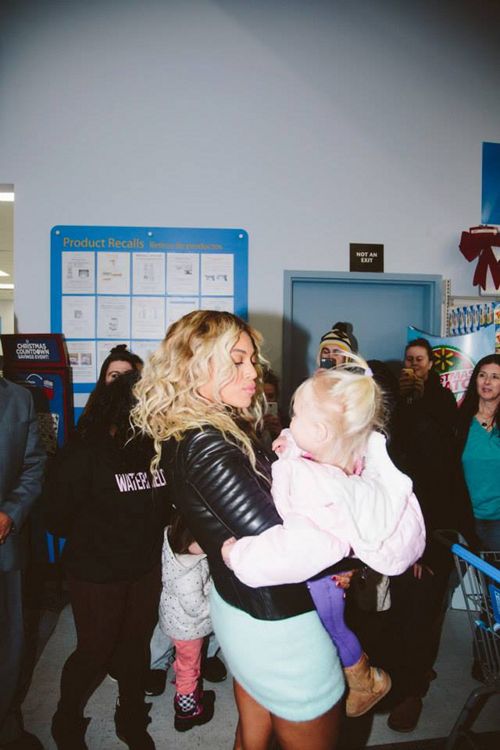 She stopped and kissed some babies politician style.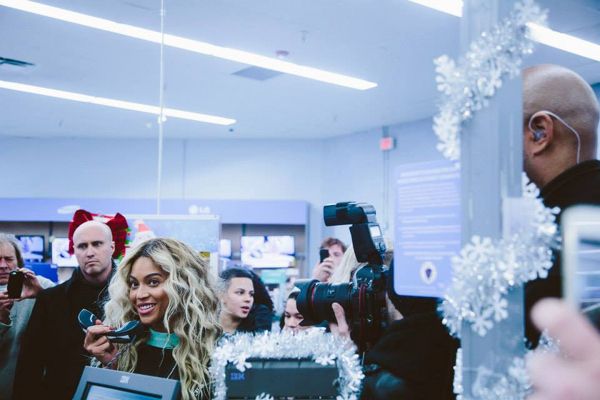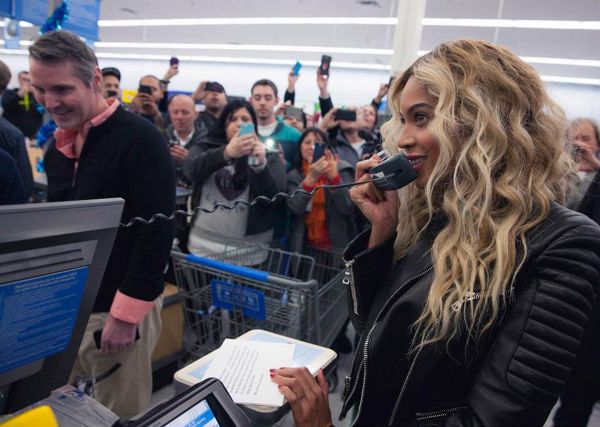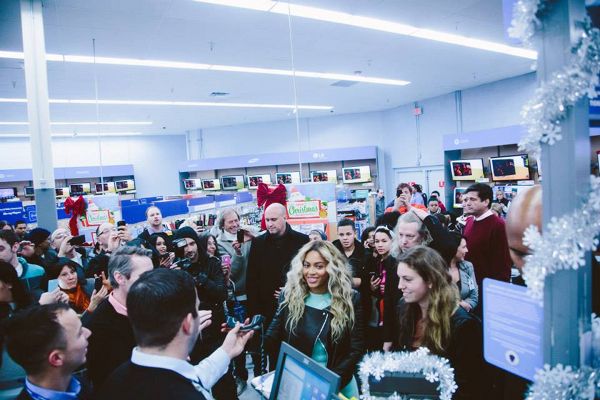 And caused some ruckus at the checkout counter. Gotta love it!