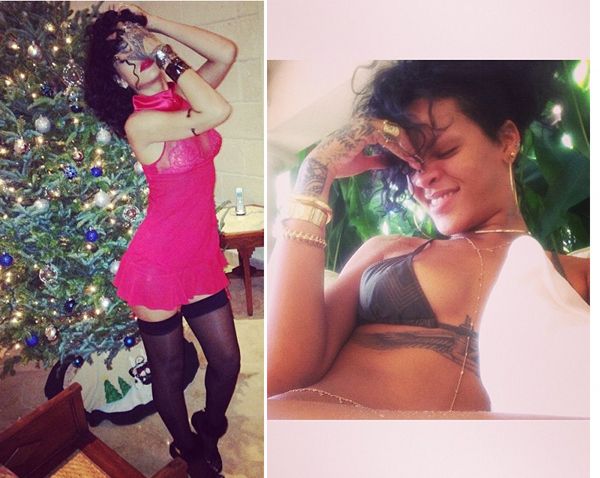 Rihanna is back home in Barbados. And while most of the country is suffering from freezing temps, she's building sandmans. rocking her bikini and playing a very sexy

santa
. Pics inside....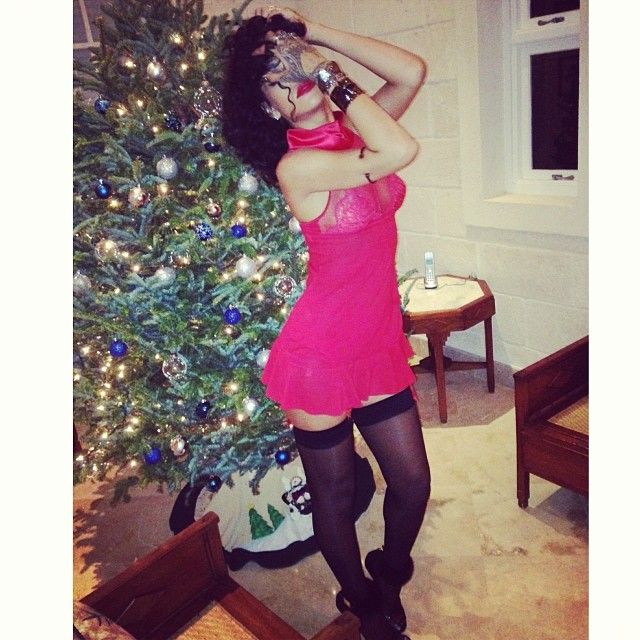 Rihanna's on Team Naughty. And no one's surprised. The pop princess put on her sexiest santa-inspired lingerie for her girl LeLe's party in Barbados last night. And things seemed to have gotten real loose thans to the Goose: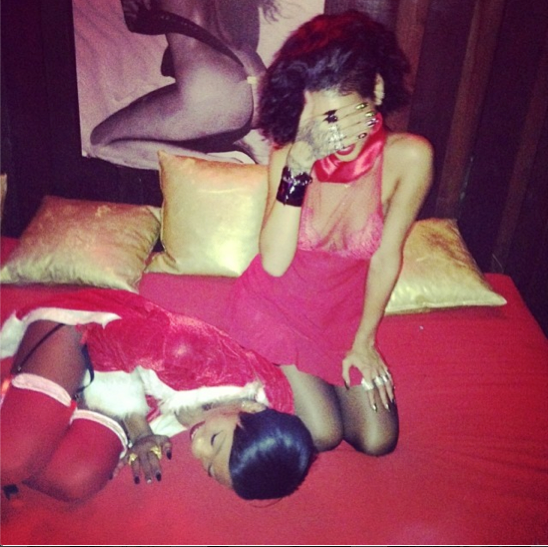 She and Melissa looked like they had all kinds of fun.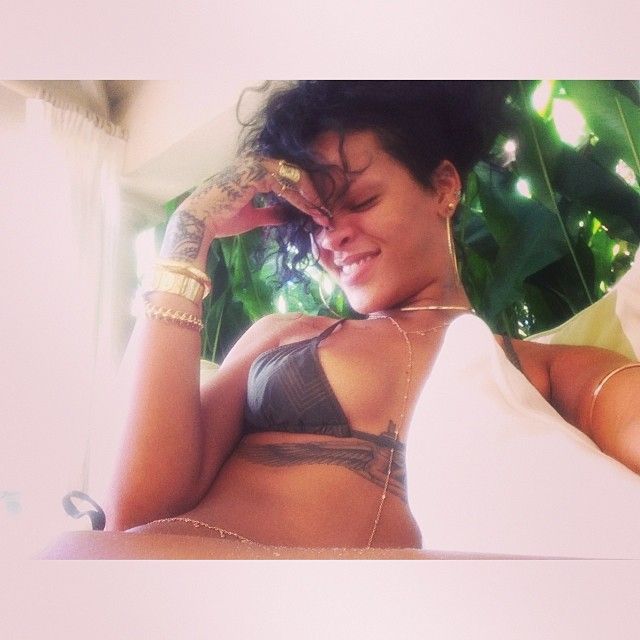 And yesterday, Barbados' tourism ambassador showed us why she landed that title. Rih posted pics from her

Holiday
vacay from her native Caribbean island just a few hours from freezing NYC. And we're pretty much jealous: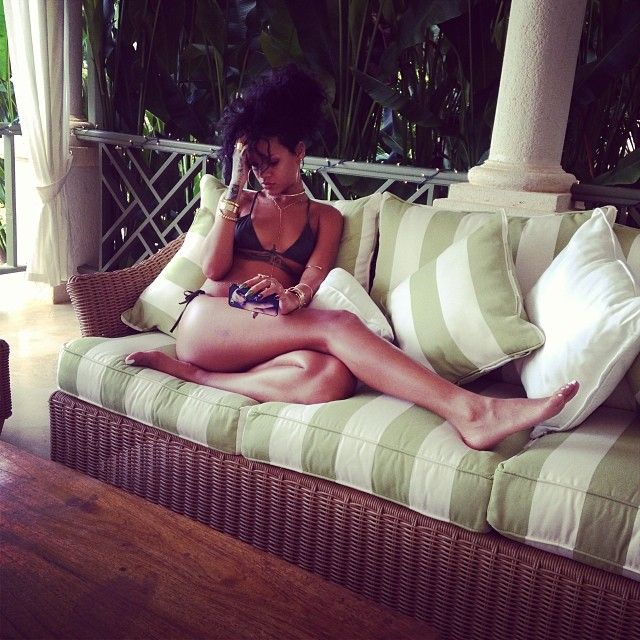 While rocking a sexy grey bikini, she snapped some selfies to show the world exactly what she's doing. Chillin' out. She also posted a pic of a sandman--instead of a snowman. Must be nice.
But these Christmas nails though. She said:
Christmas

nail swag! #lookinlikeijustfingeredKesha#SantaHat #Mistletoe #SnowMan #CandyCane