Just in time for his Budweiser Made In America festival kicking off this Saturday in Philly, Jay-Z just dropped his brand new video for "Holy Grail" ft. his Legends of Summer homie Justin

Timberlake

.
Check out the dark vid inside...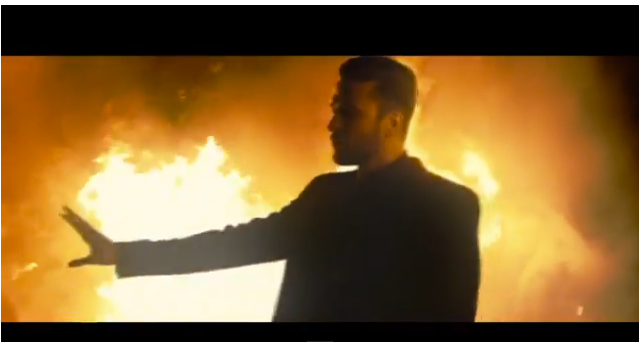 Jay-Z and JT shot their video separately, but director Anthony Mandler made it a seamless collabo effort. In the vid just released via Facebook, Jay is seen in a dark warehouse-like space contemplating the need for the drug of fame. And Justin is seen in front of a car--that is set on fire--

singing

about the ups and downs of the business.
The vid gets chopped and screwed on some parts for emphasis, and ends with a mountain of cups of champagne "runneth" over.
Check out the "Holy Grail" video, for the

song

that appears on Mr. Carter's latest album Magna Carta Holy Grail, below.