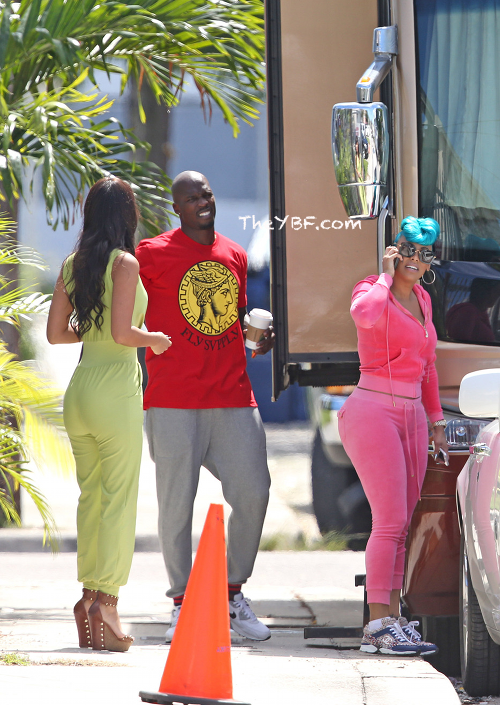 Chad Johnson is working away in Miami. Now that the former Dolphin has gotten his act together since Evelyn Lozada-gate and landed a job with CBS Sports on a panel with fantasy football experts, he's now shooting a new movie.
Pics of him and his sexy co-star inside...
Over the weekend, Chad Ochocinco Johnson started work on the set of his new movie Overtown in Miami.
The former NFL star is dipping his toes into a new profession as he's now working on the gritty action thriller that's written and directed by the man responsible for Shottas, Cess Silvera.
The brunette above, dressed in yellow, dropped in to see Chad, bringing him coffee from Starbucks and soon the pair disappeared into his trailer together we're told.
The low budget movie also features 'True Blood' actress Kelly Overton, as well as "model" & lipstick queen Keyshia Ka'oir who was on set to film a sex scene with Chad.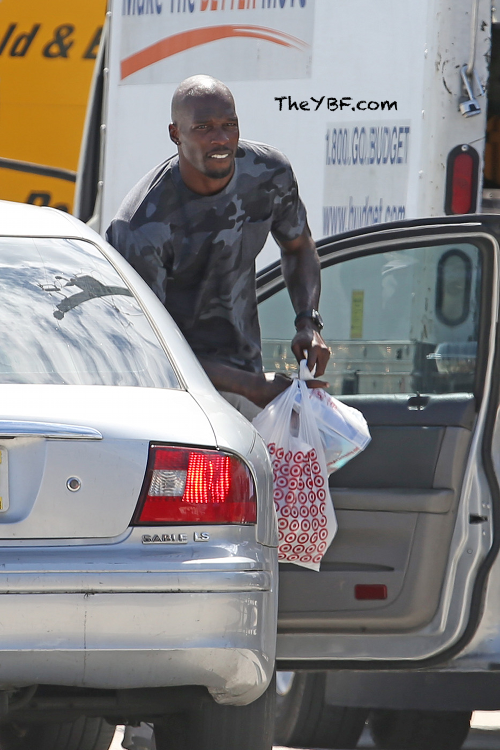 Chad was also seen arriving on set with a few shopping bags from Target as he walked to his trailer.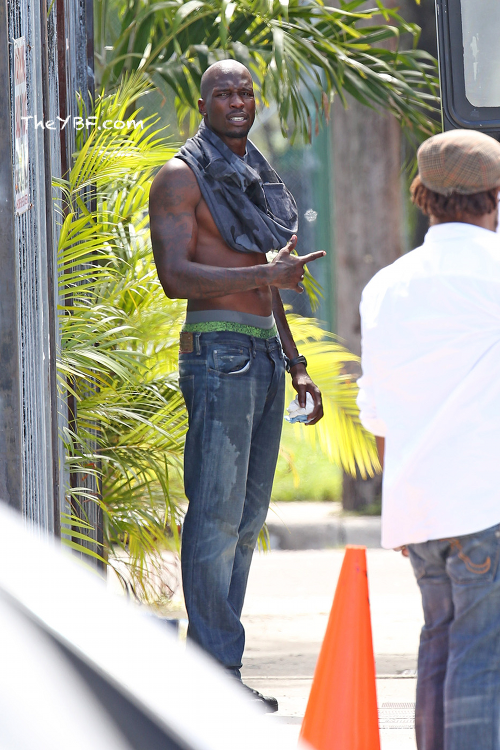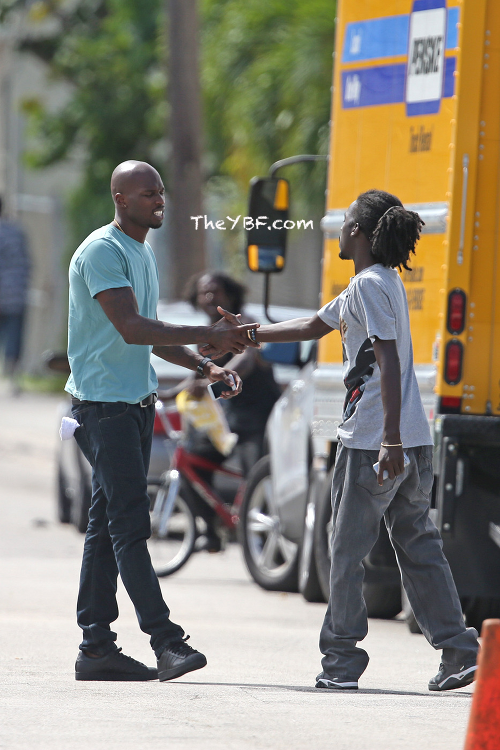 Keyshia revealed the movie will be in theaters summer of 2014. And by "theaters", that could mean your local Red Boxes & Netflix.....