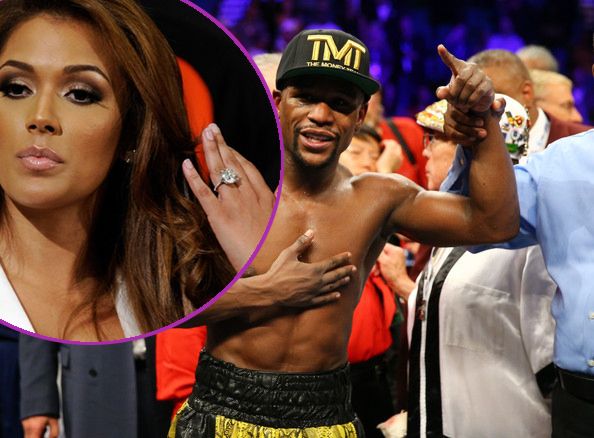 Floyd Mayweather is on top of the world. He's still the reigning boxing champ, and he's back together with his fiancee. Not saying it was all that difficult because we all know homegirl was waiting in the wings since that $41.5 mill prize became available. But it's still sweet nonetheless.
Check out how Half B (his new nickname for Half Billionaire) expressed his love & admiration for on and off again fiancee Shantel Jackson how only he can...
Before portraying himself like he had some professional sense on "Live with Kelly & Michael" Friday morning, Floyd then rolled to Howard Stern's radio show to cut up.
"Yeah we're still engaged… She's my better half. I done already had enough p***y before I got to her. If God made anything better than p***y I don't want it.




We're not really focused on marriage right now. I'm going to focus on taking her career to that next level. It's about me being an asset, helping my better half."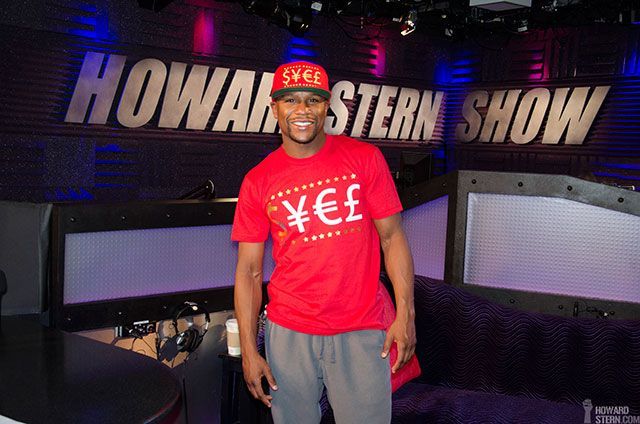 P.S. He also told Howard that he and Shantel do bring other ladies into the bedroom. He admitted to being with four women at the same time, and found it overwhelming....