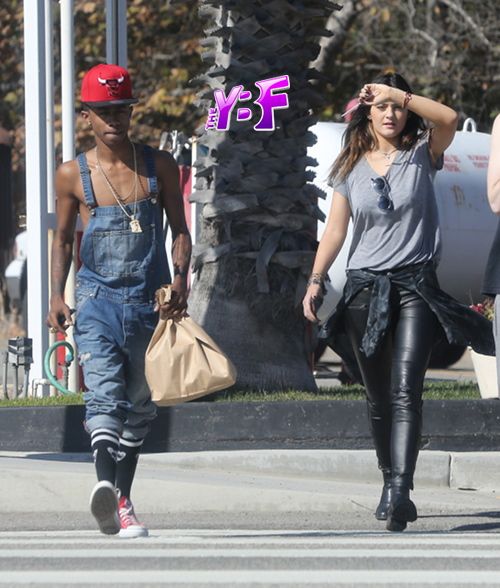 This is what YMCMB rapper Lil Twist walked out the house wearing yesterday. And once again, he was spotted with one of the Jenner girls. Check the pic inside....
While 20-year-old Lil Twist was living off Justin Bieber in Justin's mansion and cars was attached at the hip with his buddy Justin Bieber, he seemed to have become close to Kylie (who was barely 15 then) & Kendall Jenner. They were often spotted out and about together, hitting the studio or grabbing food. And now that Twist has been allegedly kicked out of JB's place, he still seems to be kickin' it with 16-year-old Kylie.
The twosome were spotted with another friend (not pictured) at a gas station off the Pacific Coast Highway in Malibu, CA yesterday.
But it's this damn outfit that has our eyebrow raised. Really Twist?