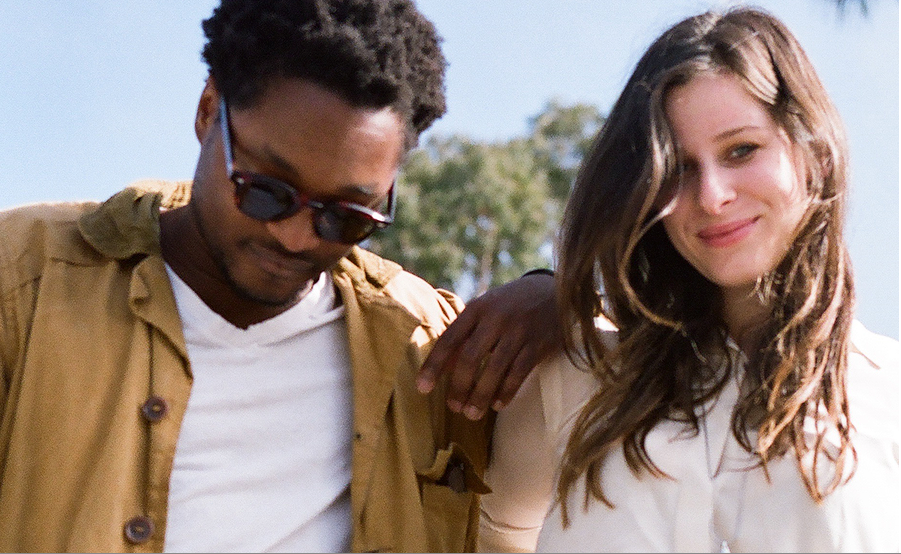 Jay-Z has a couple new super rich kids on his Roc Nation roster. He recently signed a sister/brother duo with an uber famous last name. Meet Sasha & Theo

Spielberg

inside...
Whip your hair over to the left Willow Smith....because Hov & 'em have two new super rich kids of a super

famous

parent

on his Roc Nation management roster. They're iconic Hollywood director/producer

Steven

Spielberg

's kids, Sasha (23) & Theo (25).
Now, before you ask when Mr. Spielberg popped up with a black son, here's the deal: Steven's second & current wife,

Kate

Capshaw

, adopted Theo before she married Steven. She also had a daughter from her previous marriage. Steven later adopted Theo as his own. So, with Steven's one child with his first wife and his many kids (both biological and adoptive) with his current (this includes Sasha), there are 7 children total in the Spielberg-Capshaw clan.
Theo and Sasha arent just siblings, they're a musical duo who goes by the name of Wardell. And their website reflects their new Roc Nation management as they've just released their first EP called Brother/Sister.
Theo also has some sharp DJ chops (wonder if he's cool with fellow super rich kid DJ

Connor

Cruise

?) and Sasha dabbles in television creation like daddy.
She and

Rashida

Jones

, daughter of Quincy Jones, just sold a tv show pilot called "Girls Without Boys" to ABC. But Sasha told THR that music is still her passion and she'll find a way to balance both.
Ahhh, the sweet smell of Hollywood nepotism. Can't live with it. Can't live without it.