Kanye West, Kim Kardashian and her older sister Kourtney, were spotted on the slopes in Park City, UT and looked quite... interesting. Check out Yeezy being "incognegro" inside...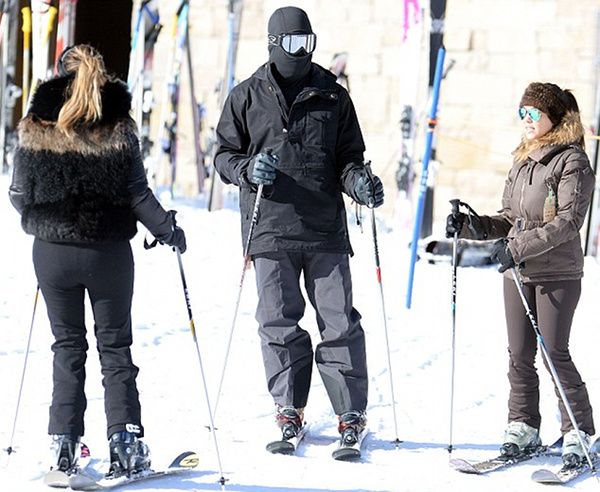 Some of the Kardashian Klan, including baby Nori,
flew
to Park City, UT on Friday, Dec. 27th via a private plane. Following their arrival, Kanye, Kim & Kourt hit the snowy slopes for some family ski fun after Yeezy and Kim did some ski shopping
over the weekend
.
Kim looked warm and comfy wrapped in her faux fur vest and fitted snow pants while Kanye completely covered himself, not showing his face or body. Oddly, his ski mask and goggles looked like they were ripped right from the
costume department of the Yeezus tour.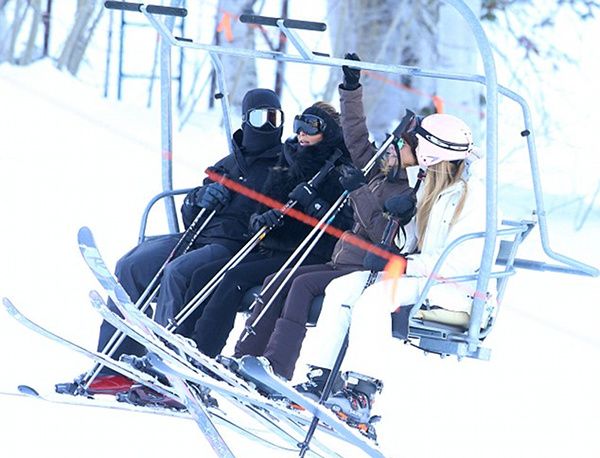 This "look" could have something to do with the
"vow of silence"
he will be taking for the next 6 months. He ranted, "Everything I'm saying that's not allowed, soak it in right now. This might be the last time y'all hear me talk s*** for a long time. Might be another like six months. At least. You're just gonna have to run back the interviews and sh*t if you wanna hear some realness!"
Speaking of the Kardashians...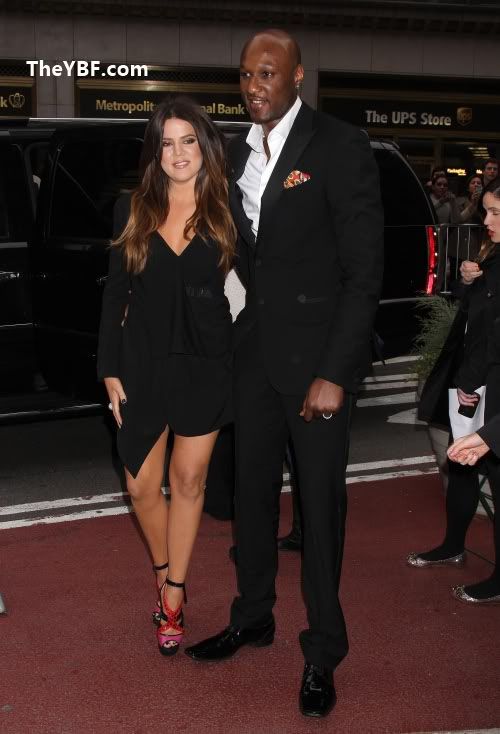 Khloe Kardashian and Lamar Odom are selling their $4 million Tarzana home.
E! News
reports the two put their home up on a private market but no other details have been disclosed. A source close to the couple is saying that the two have been quite friendly towards one another and that "they are still working out some logistics" of their divorce.
Not mad.
BONUS:
Kim tweeted this adorable tribute video to "KimYe."