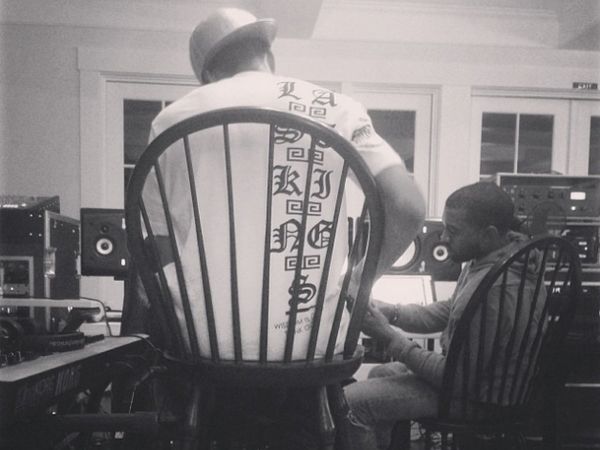 A new photo of Tyga and Kanye West in the recording studio has surfaced. Check out the pic inside and see Ashanti's latest promo photos.
Tyga has been in the recording studio with Kanye West. On Instagram, the "Lap Dance" rapper posted a black and white photo of himself and 'Ye with the caption "Raww x Yeezus". While we aren't sure what the two are working on, we do know that Tyga's putting the finishing touches on his new disc, The Gold Album: 18th Dynasty. Perhaps Yeezy is producing a few tracks?
Until the new music drops, fans of Tyga can pickup his latest mixtape Well Done 4, which features from Chris Brown, Lil' Wayne, Meek Mill, Fabolous, Sean Kingston, Pusha T, French Montana, Migos, and more.