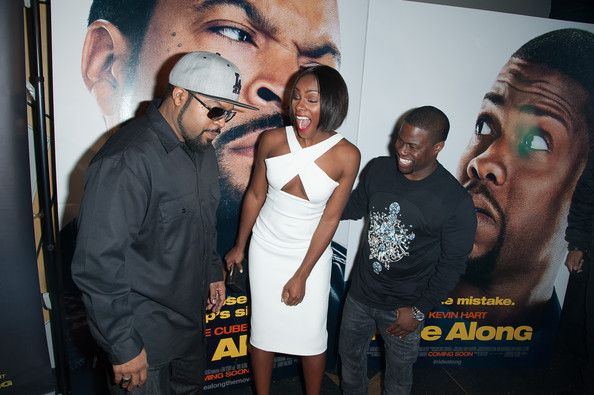 Good news for the new comedy with YBF stars Kevin Hart, Ice Cube & Tika Sumpter! The case just nabbed the #1 spot at the box office with Ride Along. Deets inside...
Opening weekend for the Tim Story-directed comedy Ride Along was a big one. The $25 million flick reportedly raked in $32 million dollars. And it easily beat out Mark Wahlberg's Lone Survivor, which is in it's second week and came in at #2.
The funny flick is set to reach $39 mill once this MLK Holiday weekend wraps up.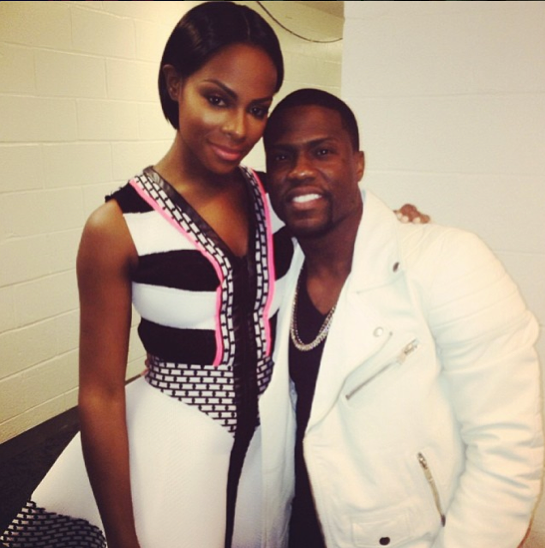 Kevin, who did a few theater pop-ups this weekend with his co-stars, saluted producer Will Packer saying:
I gotta take the time to thank my brother-friend-Partner in crime @willpowerpacker ....We started out with "Think Like A Man" & went on to do "Ride Along" "About Last Night" "Think Like A Man Too" & "Wedding Ringer" ....Thank you for believing in my talent when nobody else did man!!! We have been Riding for one another for a minute now, you deserve all of the success that is coming your way!!! You work hard pimp and you are now one of Hollywoods top producers and you did it your way!!!! Love u like a brother dude CONGRATS #WeHaveBigGoals #RideAlong #AboutLastNight #ThinkLikeAmanToo #WeddingRinger #WeAreNotGoingToStop #WorkHardPlayHarder



Next up for Kevin: The romantic comedy About Last Night with Joy Bryant, Regina Hall, Michael Ealy and more.
Tika is currently starring as the lead on OWN's "Have And Have Nots". And Cube just wrapped production on the sequel to the hilarious 21 Jump Street movie (called 22 Jump Street). He's also filming The Book of Life and a sequel for Ride Along was just announced!