Now that he's single, Taye Diggs has become quite the ladies man! See who Taye partied with over the weekend and candids of Evan Ross and Ashlee Simpson shopping inside...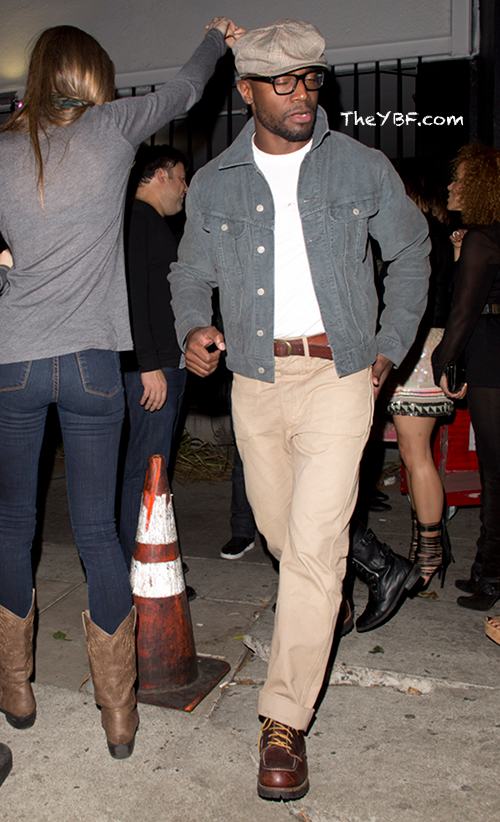 Best Man Holiday star Taye Diggs isn't wasting anytime on the singles' scene. Though he and Idina Menzel only
announced their split last week
, Taye has already amassed a group of "fans."
Last night, photographers outside of club AV in Hollywood snapped him leaving the club with a carload of chicks who WERE NOT pleased to be photographed. But this wasn't Taye's first night out.....it was actually the end of a long weekend of partying.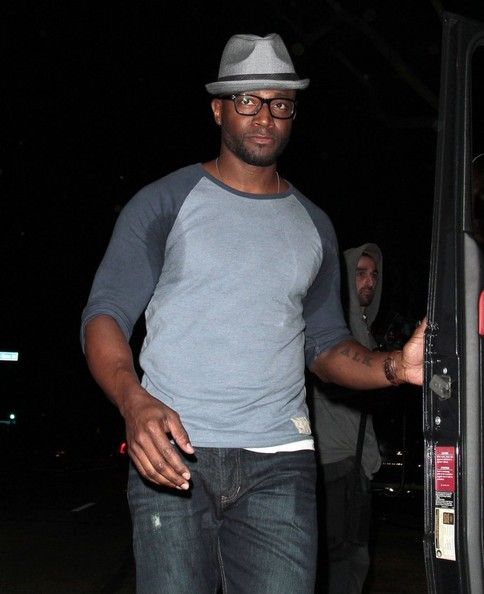 On Friday, Taye partied so hard at Hooray Henry's in West Hollywood that he sweated right through his T-shirt. Someone should give the brother a good antiperspirant!
Also spotted.......
Actor Evan Ross was spotted shopping with girlfriend Ashlee Simpson on Melrose Ave yesterday.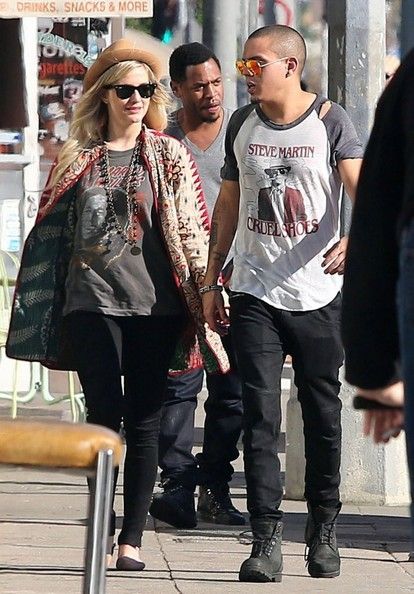 The duo stepped out in matching black jeans and graphic T-shirts.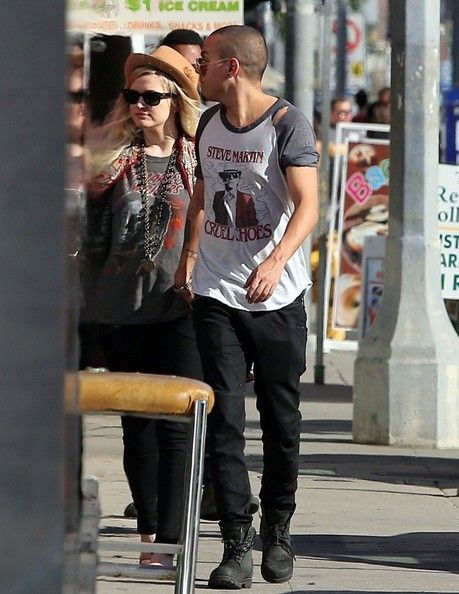 Evan is currently filming the next installment in The Hunger Games franchise ""Mockingjay - Part 1."