Four-time
NBA
MVP
LeBron James turns 29-years-old today. Find out where he celebrated inside and see the special message his wife Savannah posted about him...
With two titles, four
MVP
awards
and more than $129 million in
NBA
salary
, LeBron "King James" celebrates his 29th birthday today. The Olympic gold-medalist is in Denver, CO. today, where his mom, Gloria Marie, posted a few 20-dollar bills on his chest. He tweeted,
"Really mom! She gone pin some $ on me like I'm 5 years old. Haha. Gotta love my momma! No matter how old I get I'm still her lil baby Bron Bron."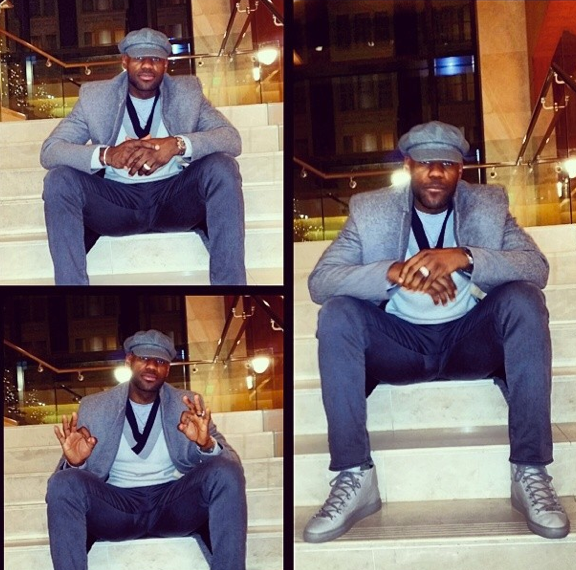 While sitting in his hotel lobby, LeBron reflected on his successful
years
in
the
NBA
and the marvelous life he's created for himself, his wife Savannah and their two children.
"In Denver bringing in my bday at the hotel lobby steps. Straight chillin. Where did those 11 years go. #IWasJust18 #TimeFlies #LoveEveryMoment #StriveForGreatness"
Savannah, whom he
married during a lavish ceremony in San Diego
a few month ago, posted,
"Happy Birthday to this FINE specimen of a man!! He is an amazing father, son, husband, friend and just an overall good person!! Happy Happy Birthday Hunnybunny!! I love you to the moon and back!! MUAH! Xoxoxoxoxo @kingjames".