Hmm…what do we have here? Some pics popped up on these internet streets and it looks like Dwight Howard inside of a hotel room with two young girls. Come inside to see for yourself…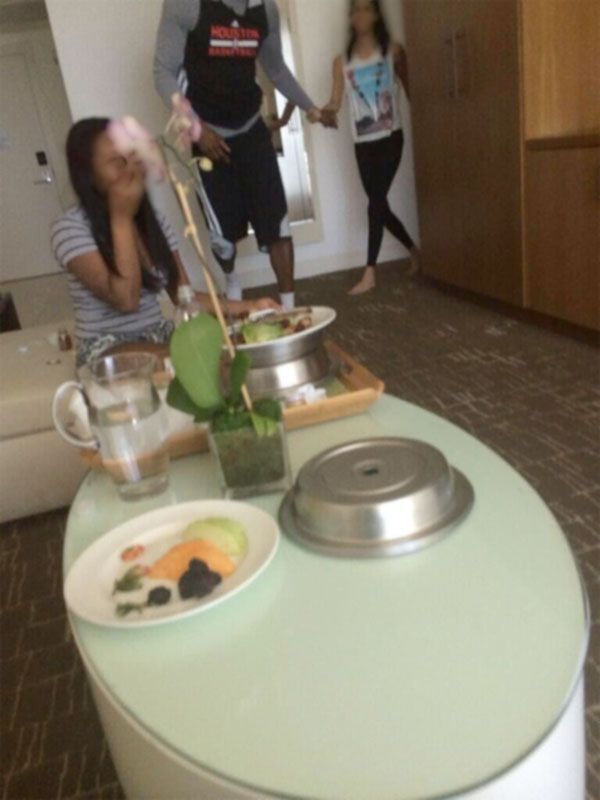 *squints* Is that you Dwight Howard?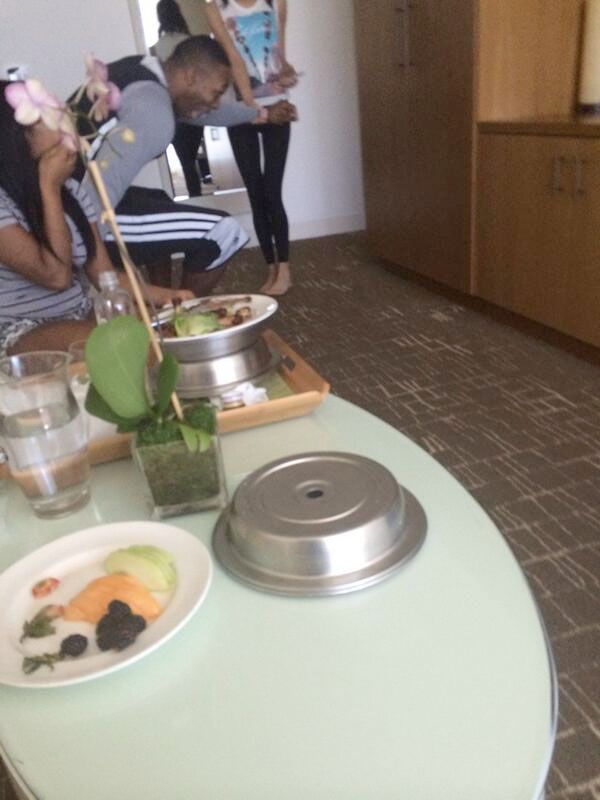 Hmm...surely looks (exactly) like him.
Houston
Rockets baller Dwight Howard has plenty of extra time on his hands now after the Portland Trailblazers defeated his team in the Western Conference playoffs. And it seems he's allegedly spending that extra time with some young tenderonis.
Twitter is buzzing over these alleged pics of Dwight Howard in a room with two young ladies…who look way to young to be in a hotel room with Dwight. But according to one or more of the ladies'

Twitter account
(s), he supposedly flew them out to Florida to come visit him: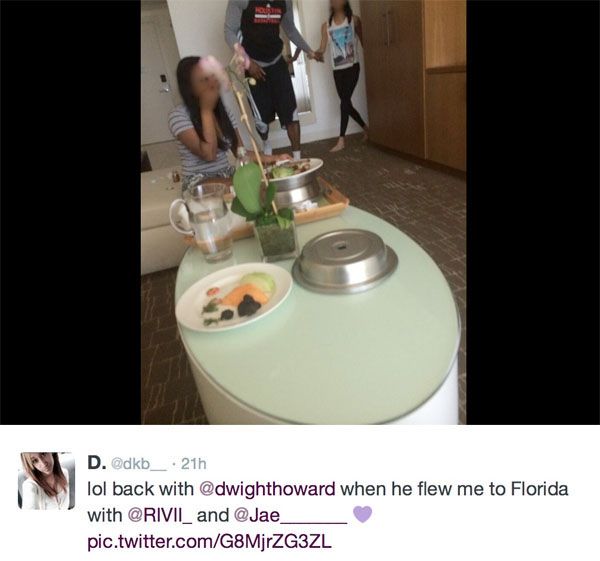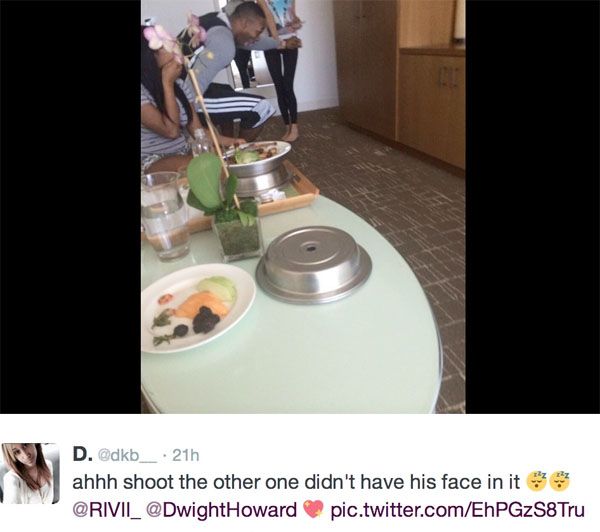 The girl who posted these pictures, age unknown, is allegedly named Debbie and it appears she's possibly still in HIGH SCHOOL. She's pissed…for whatever reason so she decided to BLAST Dwight on Twitter with pics. She was on a mission:

And she also posted this alleged

text message
conversation between him and her (which we can't really make out what they're saying) but there is no confirmation if it's really him or not.
It appears "Debbie" has deleted her Twitter and of course, Dwight hasn't said anything. And we don't expect him to.
You'll recall Dwight is currently in a relationship with "Christian singer" Christine Vest who birthed his child last year. Yep…she's baby mama #...well we lost count (we think she's circa #5). Wonder how she feels about her man allegedlypartying it up in a hotel room with extra young-looking chicks...