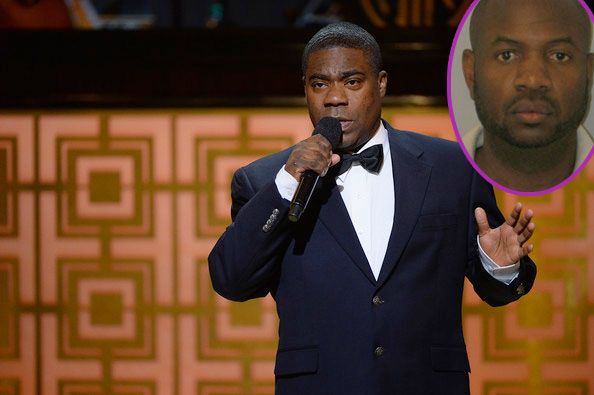 More details are emerging about the fatal car collision that landed Tracy Morgan in intensive care and claimed the life of Tracy's good friend Jimmy Mack. Find out the details surrounding the truck driver who caused the crash inside….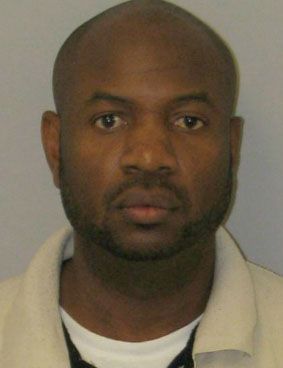 Kevin Roper of Jonesboro, Ga (above) is the Wal-Mart truck driver who allegedly caused the six-vehicle pile-up. He has been charged with vehicular homicide and revealed he had not slept in the 24 hours leading up to the crash. Police are investigating if the truck driver fell asleep at the wheel before slamming into the vehicle Tracy and six others were traveling in.
He allegedly tried to swerve to avoid hitting the limo (after coming up on stalled traffic) but wasn't successful and ended up hitting the limo bus. The impact caused the limo to lose control, slam into other cars and overturn.
According to a criminal complaint from the Cranbury Township Municipal Court,
"Roper allegedly commit[ted] vehicular homicide by operating a vehicle recklessly and caus[ing] the death of James McNair, specifically by operating a 2011 Peterbilt Truck ... on the New Jersey turnpike without having slept for a period in excess of 24 hours resulting in a motor vehicle accident in violation of NJS 2C 11-51, a crime of the second degree."
The driver turned himself in to authorities Saturday night and was released after posting $50,000 bond. He's set to appear before a judge Wednesday to answer to the charges filed against him.
Tracy is currently recovering after surgery for his injuries, following the deadly crash that took the life of his friend. He suffered a broken femur, broken nose and several broken ribs. Tracy's rep Lewis Kay released an update on the comedian's progress stating,
"We expect him to remain in the hospital for several weeks. His family is tremendously overwhelmed and appreciative of the outpouring of love and support from his fans," Kay said.
Two other passengers, Tracy's assistant Jeffrey Millea and fellow comedian Ardie Fuqua Jr. are still listed in intensive care at Robert Wood Johnson University Hospital. Tracy's friend/comedian Harris Stanton has since been treated and released.
The driver of the limo bus revealed chilling details of the moment right after the crash saying,
"I climbed around and heard Tracy screaming for help," said his driver, Tyrone Gale. "I climbed up on the body of the limo bus ... but I couldn't reach them."
Sad. Tracy and his team were traveling to NYC from a stand-up gig at the Dover Downs Hotel and Casino in Delaware on Friday.
We're keeping all of those involved in our prayers...