Well, this is...awkward. French Montana,

Lamar

Odom

and Khloe Kardashian all were seen arriving at Penthouse night club in West Hollywood last night. But, was

Lamar

REJECTED from entering? Deets and pics inside....
Khloe and her rapper boyfriend French are still going strong...despite them not even admitting to going anywhere together relationship-wise. The twosome were spotted pulling up to the club last night in Khloe's Range Rover before

French's
performance. French hopped out with his drink and his girl: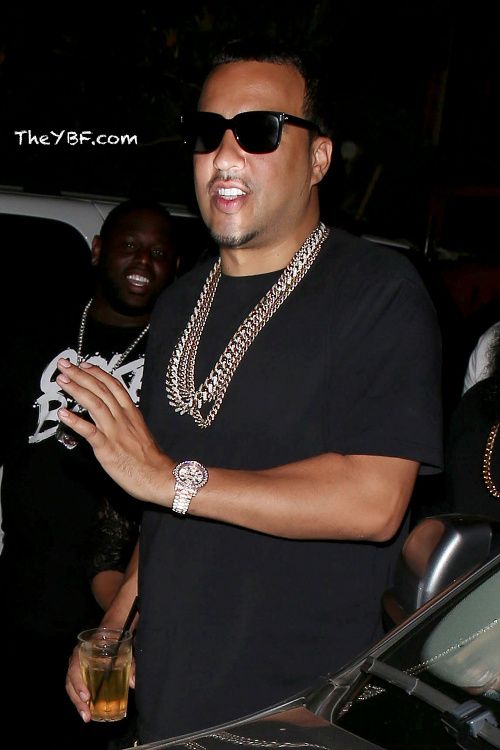 And then....Lamar

Odom

, Khloe's estranged/ex husband and the newest member of the

NY

Knicks

, also pulled up to Penthouse nightclub: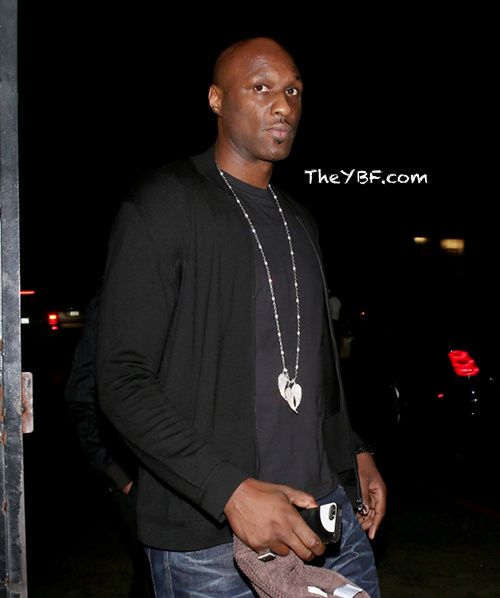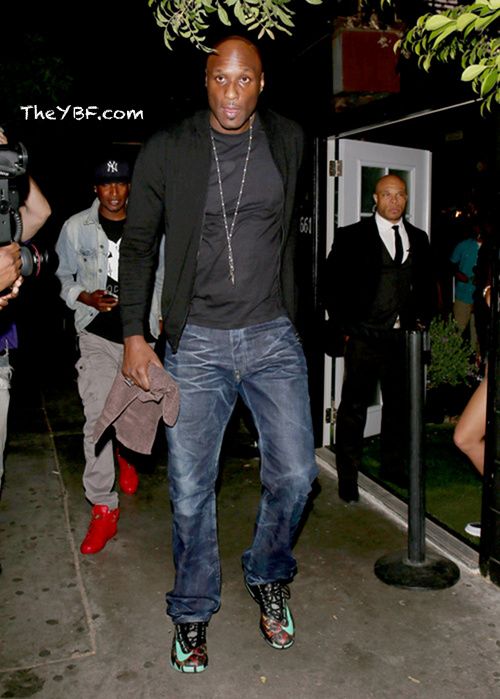 Talk about awkward. Out of ALL the clubs in L.A., these three end up in the same one at the same time? Interesting.
Wonder if they chopped it up inside like the three amigos. Wouldn't be surprised...
But according to paparazzi source

FAME

/Flynet, Lamar was denied entry into the club due to French & Khloe partying it up inside. Not totally sure of the validity, but it seems plausible, especially since clubs don't want any drama with folks who are known to have some possible

beef
(remember the Chris Brown/Drake Greenhouse/WIP drama?).
But look who WAS inside at French's show: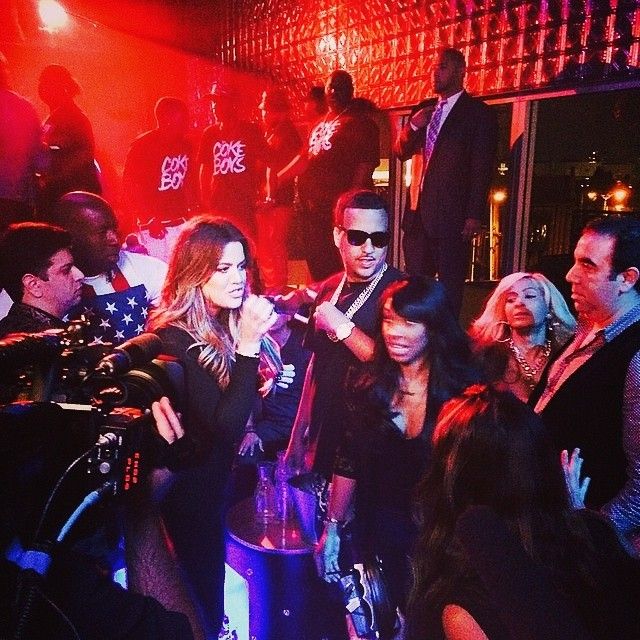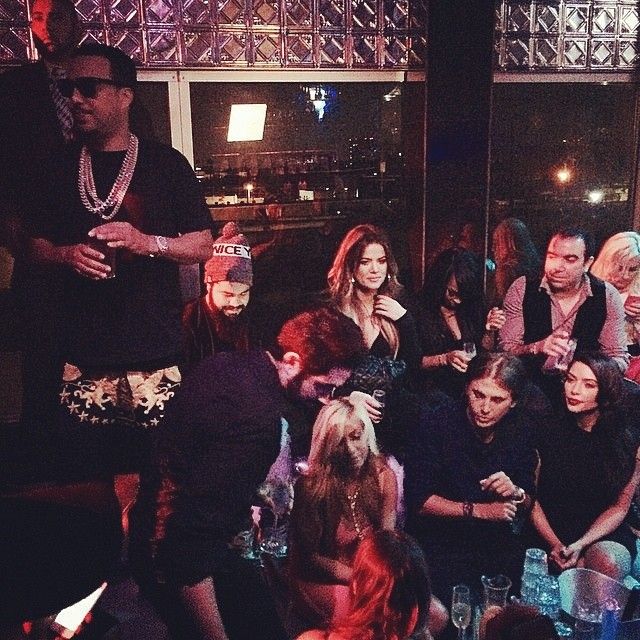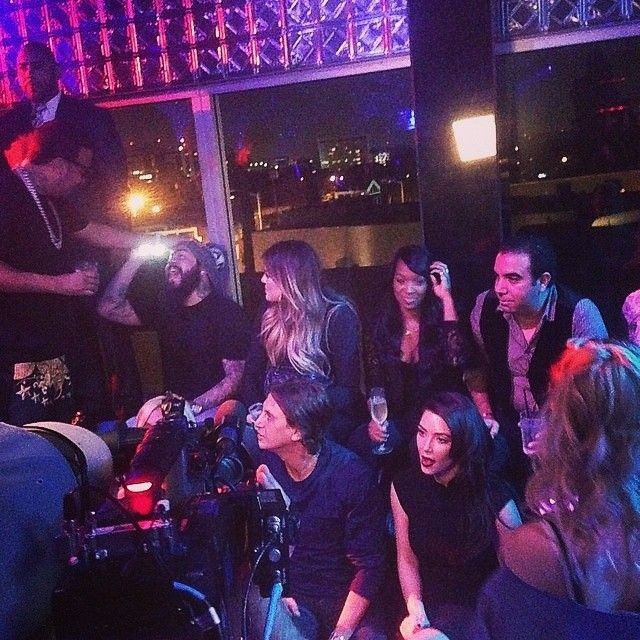 Plenty of Khloe's family and friends.
And so were the cameras, since this will likely appear on the new season of "

keeping

up

With

The

Kardashians

." You know a new man is needed for every season...
And

funny
enough, French knows that too. Which is why he tweeted this back in 2011:
But he's soaking up all the attention now. He posted the below saying, "Shout out to my BFF @kimkardashian for coming out tonight party was turnt up #luv .