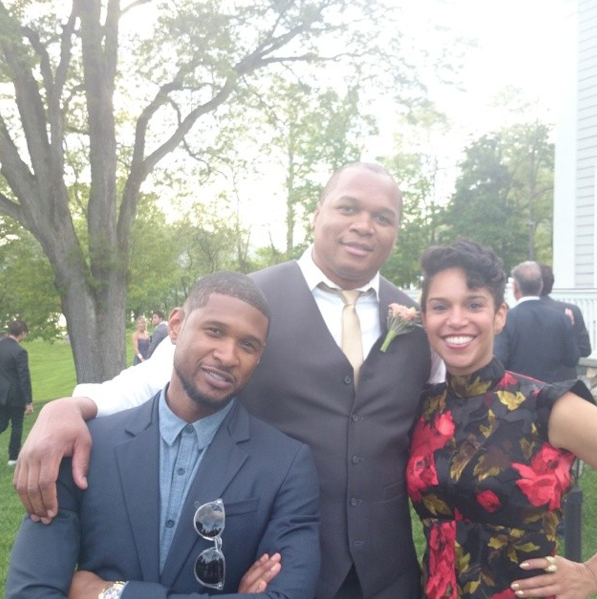 Over the weekend, Usher hit the dance floor at a wedding in NY and who does he bring along with him? His manager turned girlfriend Grace Miguel. Also, T.I. posted a threatening message on his Instagram…then quickly deleted it. Find out what it said and peep the

pics

of Usher cutting a rug inside…
Looks like things are getting serious between Usher and his manager turned girlfriend Grace Miguel. Grace accompanied Usher at Justin Bieber's manager's (Scott Braun) brother's wedding in New York over the weekend. Must be getting serious when you +1 at a friend's wedding.
And of course, Biebz was there.
It even looks like he busted out a throwback dance move, the Macarena.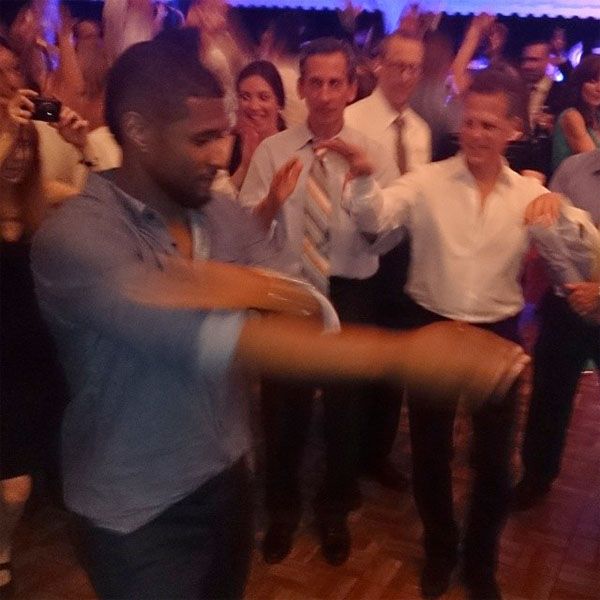 Ursh also posed it up with the wedding party:
And sang off key with Scooter to LMFAO's hit track, "Party Rock Anthem":