It's always hard to endure a break up and even harder when you have to deal with your ex-friend

getting

engaged

to your ex-fiancee…and everyone knows it! Brandon Jennings issued some advice to his ex-fiancée Teyana Taylor while Tey unleased her Tae Heckard text receipts. Find out the new happenings in this love triangle inside…
Brandon Jennings, Tae Heckard and Teyana Taylor have been on their worst behavior on social media lately.
Brandon took to his Twitter (probably after hearing Teyana's interview) and fired off some subliminal tweets to Teyana, basically telling her to let it go and move on. He tweeted: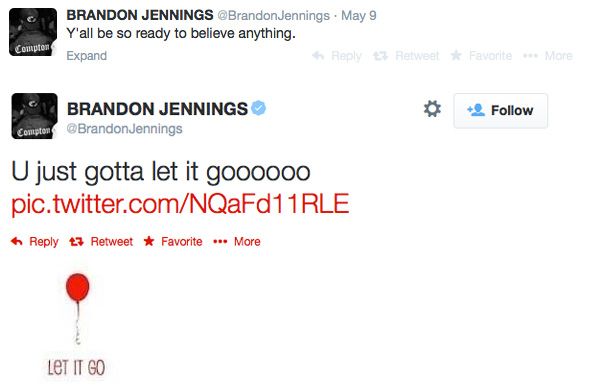 He then advised Tey to keep Tae's name out of it and blame it on him if that's what she needed to go to feel better: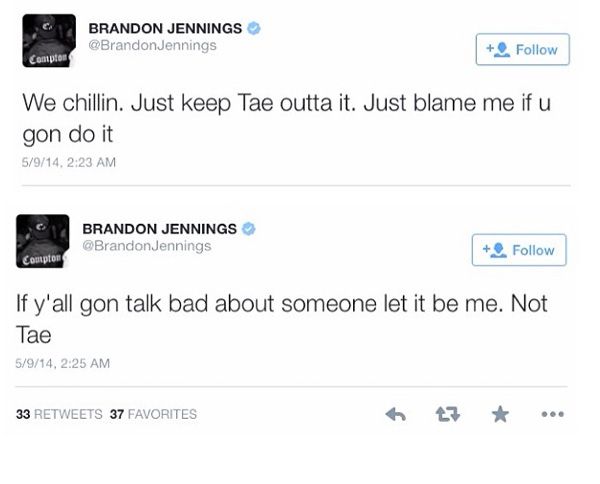 Tae then tweeted her own subliminal message with her new fiancé co-signing it:

And she posted a picture (below) partying with her bestie Olori and her beau with the caption, "#answersplease"
Teyana must was tipped off on what Tae and Brandon were tweeting, so she produced the receipts she referred to during her Breakfast Club interview (which she quickly deleted) about Tae reassuring her that they were always going to be family and nothing was going to change that:
Damn! Who needs enemies when you have friends like this?