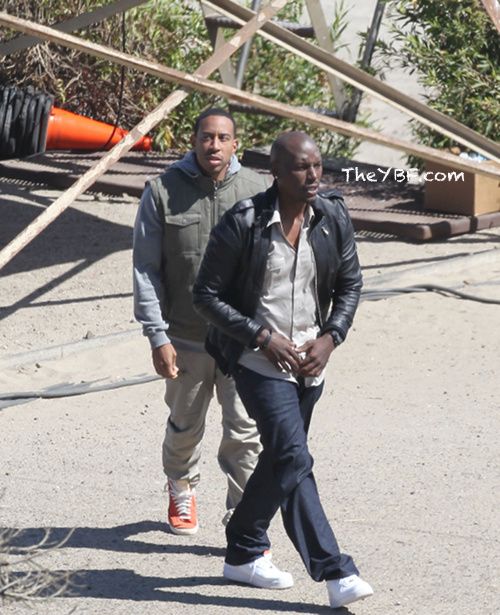 Tyrese Gibson and Ludacris were seen filming scenes for the movie 'Fast & Furious 7' in Malibu.
During one of their breaks, Vin Diesel was surprised on set by his kids, who happily posed for pics with Tyrese and Luda.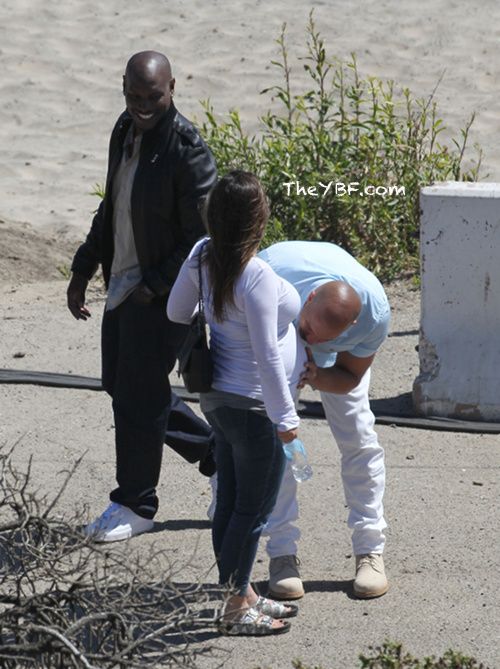 We're excited to see that "F&F 7" has resumed filming. Now, Ty and Luda can stop"claiming" poverty in court when it comes to their child

support
payments.