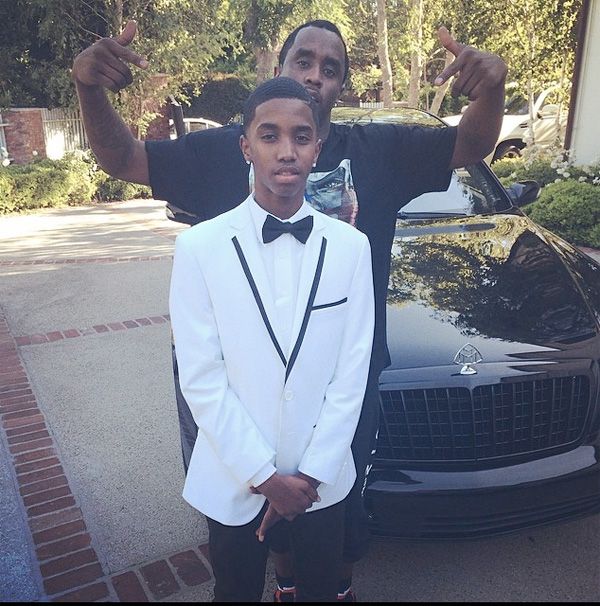 Diddy's son Christian Combs is growing up before our very eyes and now he's headed to his first prom. See his pics and find out deets on Richard Sherman's record contract extension inside….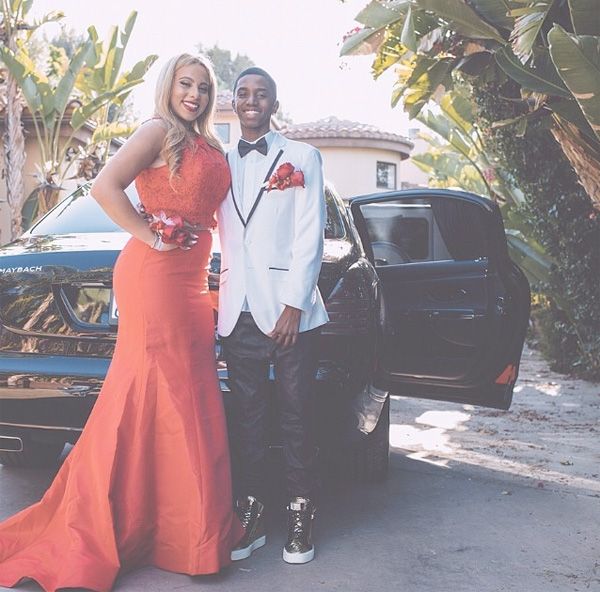 After rocking out at his "SWERVIN' 16" birthday bash, Christian Combs is celebrating another milestone in his life. He recently went to his first prom and of course, Diddy made sure his son pulled up in style, rolling up in a Maybach. Sheesh!
The 16-year-old sophomore was dapper in a white blazer trimmed in black with black slacks. And, as kids nowadays do, paired his suit with a shiny pair of silver high-tops.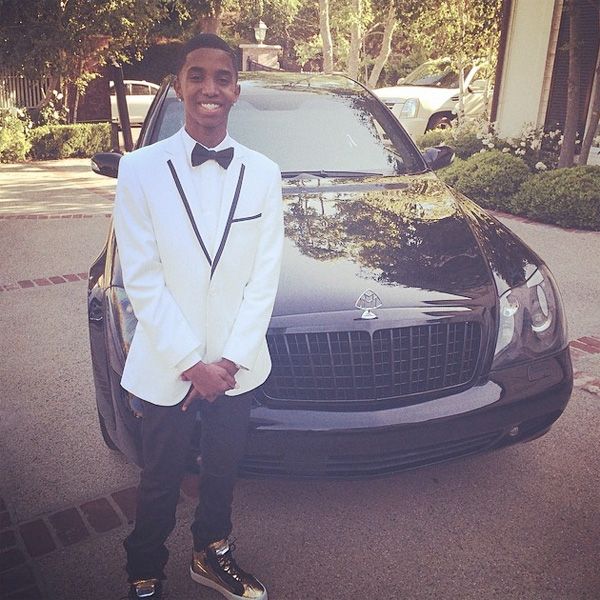 Diddy was a proud dad captioning the moment, "My son who is a sophomore going to his first senior prom. Man life is moving faster than a muthafucka! Have fun tonight @kingcombs and don't do anything I would do! Lol Love you king!! #CombsFamily #KingCombs"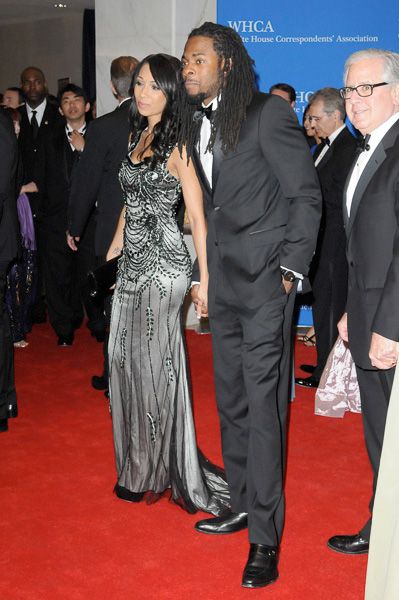 Richard just became the highest paid cornerback in the NFL after inking a four-year-contract extension for $57.4 million, with $40 million guaranteed. This averages out to about $14 million a year, topping the $12 million

New

England

Patriots

cornerback Darrelle Revis is receiving.
"The goal has always been to stay in Seattle and continue to play for the Seahawks," he wrote on his blog. "With this chapter closed, I can continue to focus on what is important -- defending our

Super

Bowl

Championship

and being the best cornerback in the NFL."
"This is a great moment for my family, foundations and the people who supported me to this point. Hard work and execution got me to this moment, the Seattle Seahawks have backed up that respect with this contract. The terms of my deal are 4 years for a total of $57.4M with $40M guaranteed. There is no other city or team that I would want to play football for."
Congrats Richard!