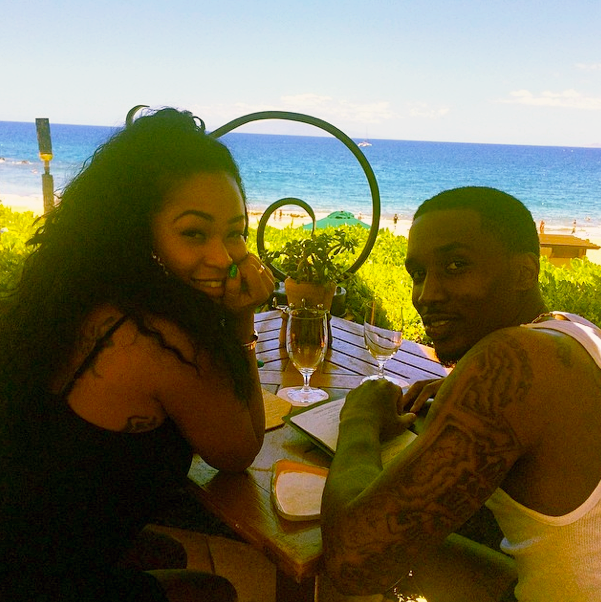 Well here's a new twist. Tae Heckard and Brandon Jennings won't be walking down the aisle until Tae ends her domestic partnership with her former girlfriend. Deets inside…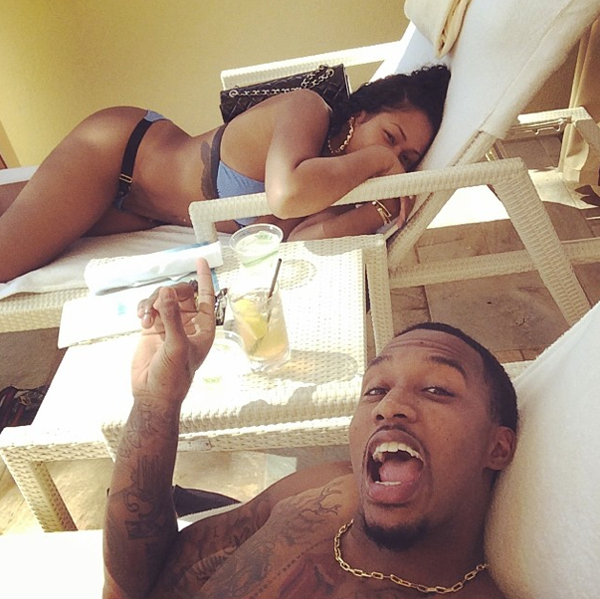 Video vixen/actress Tae Heckard and her Detroit Pistons baller boo Brandon Jennings (seen above vacationing in

Maui
a few days ago) have a new hoop to jump through before they can legally tie the knot. Ms. Heckard has to end her domestic partnership with her former lover… a woman named Monique Blanton.
We knew Tae had a thing for women (and was in a relationship with a woman at some point), but we didn't know she was actually married! Seems she and Monique made it official back in 2008. And now that she has conveniently jumped over to men again, she wants out.
And guess what? Tae even took this woman's last name and now she's trying everything she can to get out of her "situation" filing for separation in L.A. County Superior Court. TMZ got a hold of the legal documents and according to them, Tae and Monique began calling it quits in 2011, citing irreconcilable differences. Now Tae wants her last name back so she can soon become the new Mrs. Jennings. We're sure Teyana Taylor is somewhere shaking her head.
Good luck with all of that.