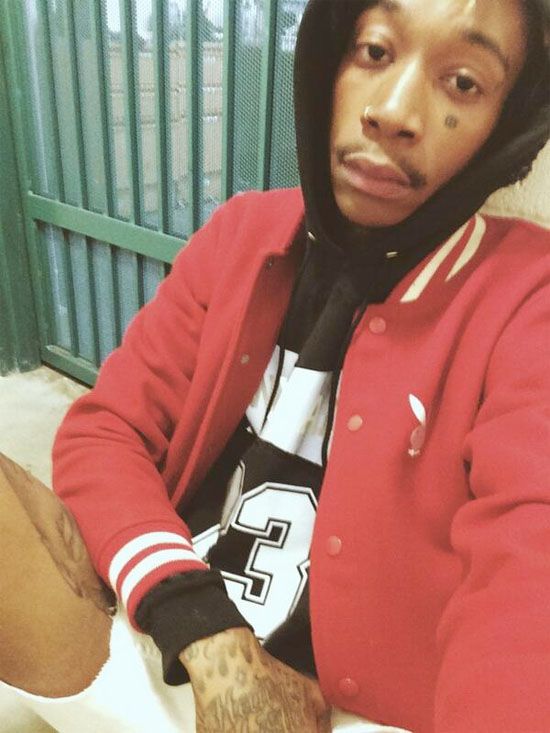 This Memorial Day weekend is one to go down in the books. While T.I. & Floyd Mayweather were fighting in Vegas,Wiz Khalifa was sitting behind bars for possession of his favorite substance…marijuana! Also, Kanye West debuted some new music. Deets and track inside…
UPDATE [12:50pm EST]: Looks like Wiz was just released from jail in Texas. He posted a picture (below) of him taking a drag of what appears to be a blunt with the caption, "This is what good mornings are made of."
Dude loves his Mary Jane...
UPDATE: Wiz Khalifa's official mugshot has surfaced and he released his mixtape "28 Grams" which you can downloadhere.
Wiz Khalifa was thrown behind bars in Texas early this morning after TSA found marijuana in his luggage.
According to TMZ, the "We Dem Boyz" rapper was traveling from El Paso to Dallas (to perform at the Neon Desert Music Festival)when TSA officals noticed a "green leafy substance" in Wiz's bag. Police were called and officers hauled him off to jail.
So once he's booked and behind bars…what does Wiz do? Snap a selfie of course.

Wiz tweeted a pic of himself in lock up (above) with the caption, "Jail Selfie," and another picture of the jail bars (below) with the caption, "Free Trap Wiz."
He then tweeted about his arrest: