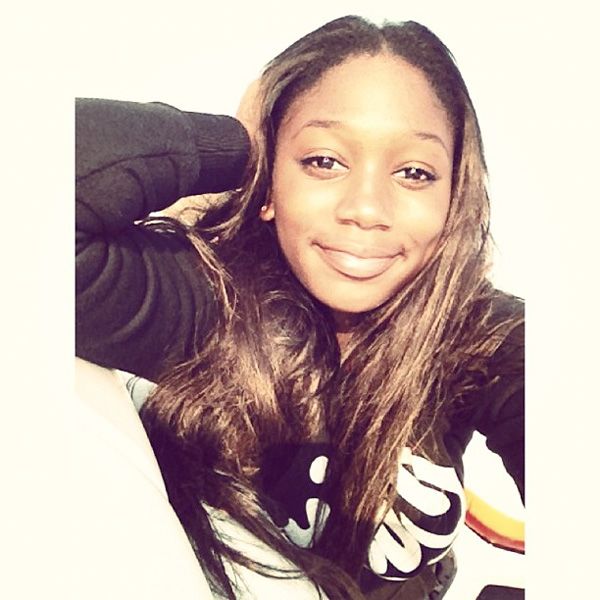 Master P's teenage daughter Itali Miller went missing on Sunday. Thankfully, she's back home safely. Find out what happened inside…
The drama in the Miller household escalated on Sunday after Master P sent out a tweet for help to find his missing 14-year-old daughter Itali Miller.
In the videos, he talked to each of his children about their mother's erratic behavior and alleged drug and alcohol abuse. P asked each child individually if they would rather move in with him or stay with their mother. All of his children chose to live with him, except Itali. You'll recall she was the one who traveled out of town with a boy (with Sonya's alleged consent) and also was allowed to throw a party that Sonya allegedly hosted and allowed drugs.
Last night, P took to his Twitter in a plea for help to find his "missing" daughter Itali who was last seen in Calabasas, California.
He tweeted:

Fortunately, Itali has now returned safe and sound. P tweeted a thank you to all of his fans and the Calabasas police department for finding his daughter: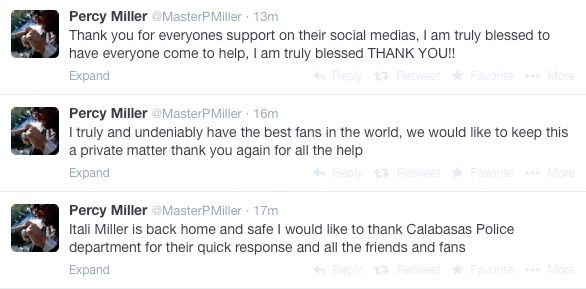 Glad she's safe. Hope they can work all of this out for the sake of their nine children
...