It was all good three months ago. Now they can't stand each other. Eva Marcille and Kevin McCall's seemingly perfect life on the outside is now being revealed publicly on Instagram (in addition to police reports and restraining orders)! See Eva's latest IG bomb inside…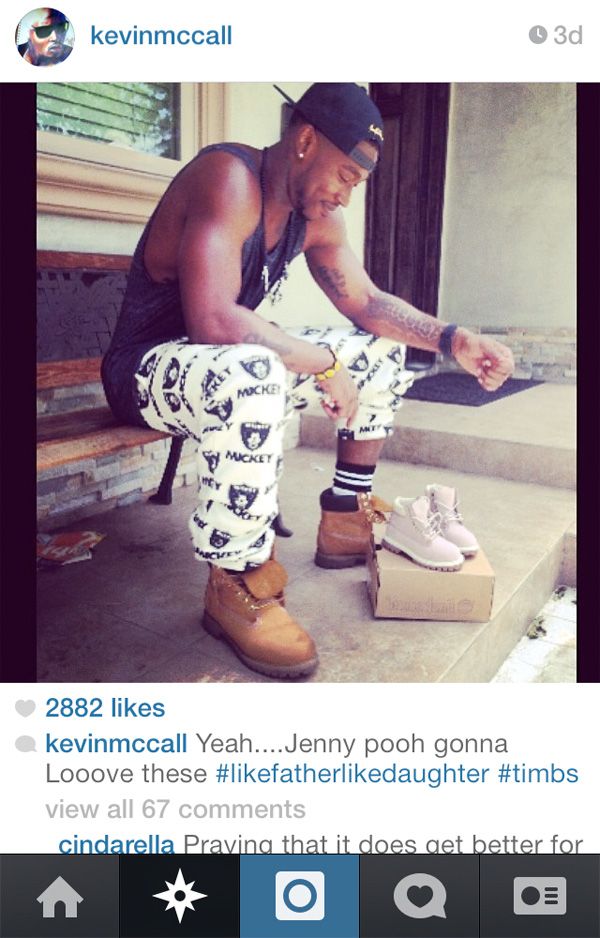 Why watch soap operas when we can catch our daily drama fix on Instagram?
Kevin posted a pic (above) with a picture of him sitting on a porch with a pair of pink Timbs for his daughter Jenesis(from a previous relationship) sitting next to him.

Apprently, Eva still follows her ex because she passive aggressively seemed to put him on blast about WHO actually purchased the shoes, commenting:
Then Kevin fired back, calling Eva thirsty for attention and made a jab at her "Young and the Restless" role:
Ha! Don't they know airing your personal business via social media never ends well?