Kelis and her son were spotted walking out of MediaCityUK this morning. Find out how they spent their morning and see Joy Bryant keeping it casual in NYC.
It was bring your kid to work day for Kelis! The "Jerk Ribs" singer was seen hopping out of an SUV at MediaCityUK in Greater Manchester, England earlier today.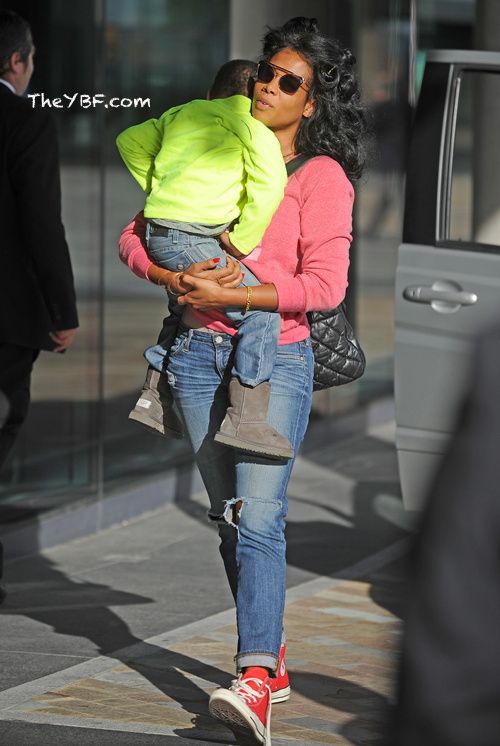 The casually fly mommy held her son Knight Jones close to her chest as she walked into the studio.
Kelis was an MediaCityUK to appear on "BBC Breakfast" to promote her latest disc FOOD.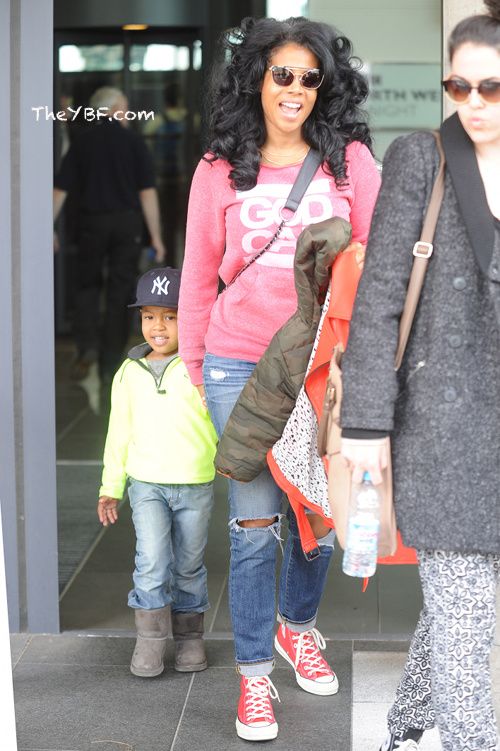 When MTV News asked Kelis about being a mother to Knight, she had some words of wisdom for future parents.
"I think about my mom and my dad, and the kind of parents that they were. They were great parents and they really nurtured [me]. … I think that I am who I am because of how they loved [my three sisters and me]. How you associate every relationship in your life is from who your parents were. Just being aware of it — it just kind of struck me one day — everything I do is gonna be who [Knight] is," she said, "and how he loves and who he falls in love with."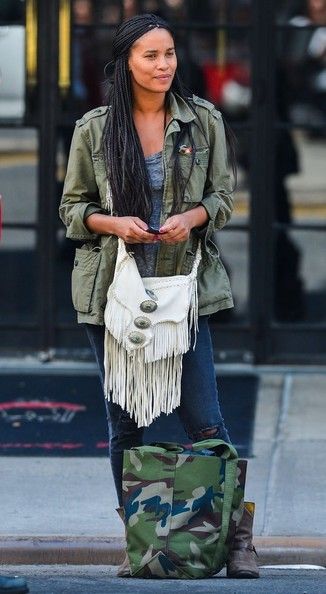 Joy Bryant was spotted outside the Bowery Hotel in NYC. The braided up chick recently starred in the hit film About Last Night, and also stars on NBC's "Parenthood." And if you're not watching that show on NBC, you should be.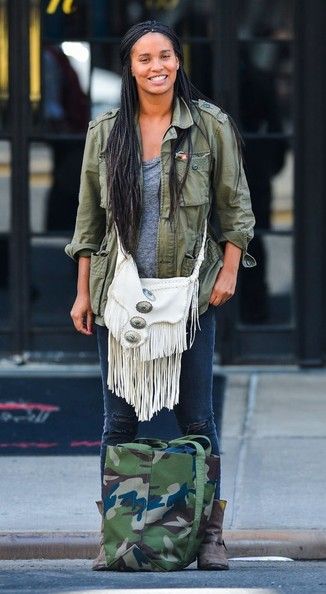 The hobochic look works for her.