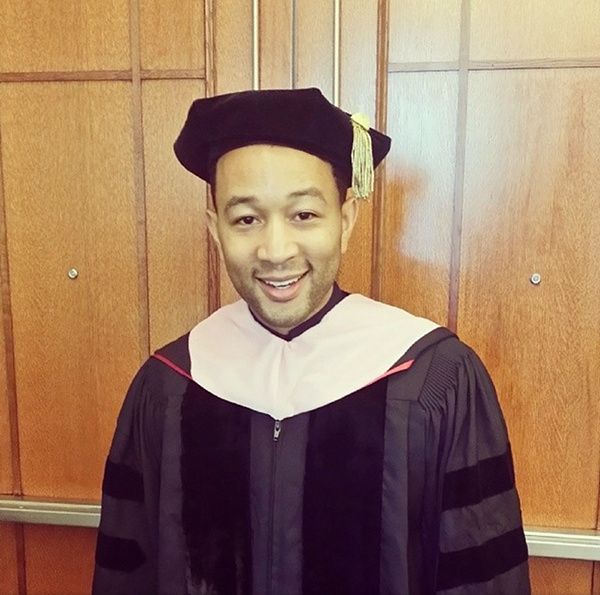 John Legend received an honorary

Doctor
of

Music

from UPENN earlier today and delivered the university's commencement address.

Watch

his message of "Love" inside...
John Legend (aka John Stephens) who performed his number one single "All 0f Me" at the 2014 Billboard Awards, returned to UPENN today where he delivered the university's 258th commencement

address
and received an honorary Doctorate of Music.
John, who graduated in 1999 from UPENN with a degree in English and a concentration in African-American literature and culture, had one message for the grads....LOVE. John credits his success to

finding

love

and told the grads, "The key to success, the key to happiness is to open your heart to love. Spening your time doing things you love and with people you love."
Meanwhile, John's wife Chrissy Teigen tweeted, "my baby got another honorary doctorate! I have a bunch too I just don't brag about all the time."