Russell Simmons, Meagan Good, Eva Marcille, and Karrueche all spent last night laughing it up at All Def Digital's All Def Comedy Live show in L.A. Check out their cute pics inside...
Hosted by funny man Tony Rock, a few of the fab ones made their way to the weekly Wednesday comedy show for All Def Digital.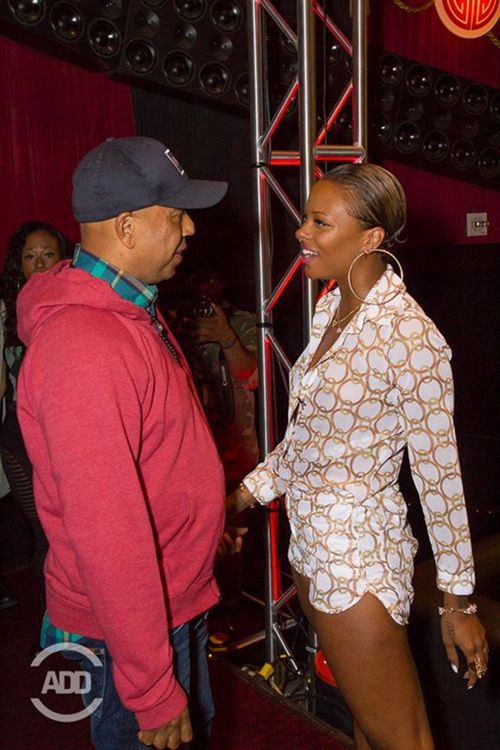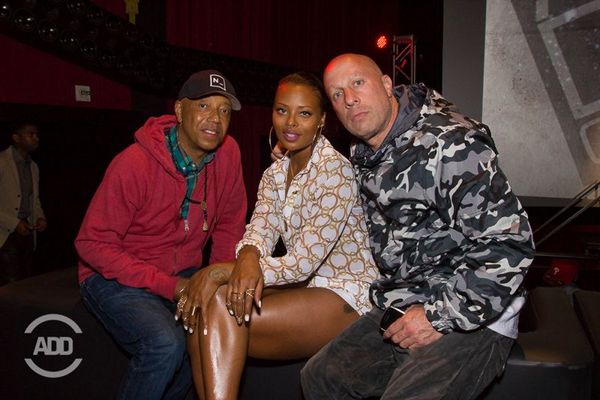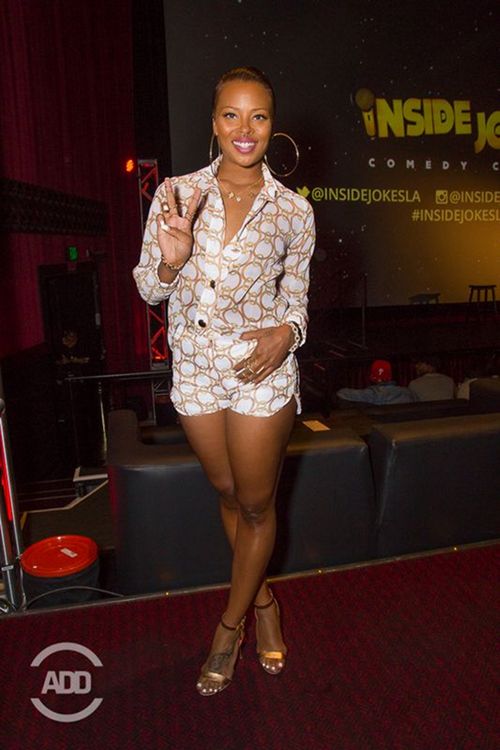 Eva Marcille, rocking a Ricki Brazil jumper, looked like she had no worries despite her baby daddy drama going on.
Upcoming Think Like A Man star Meagan Good and her sister LaMyia Good showed up to catch the fun and good energy.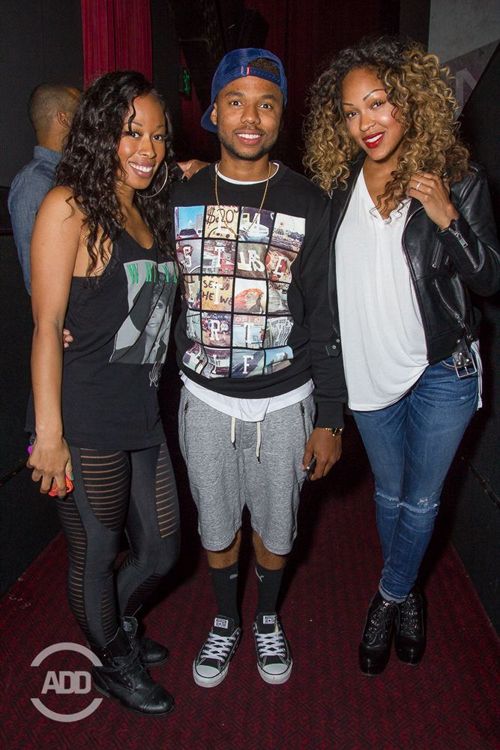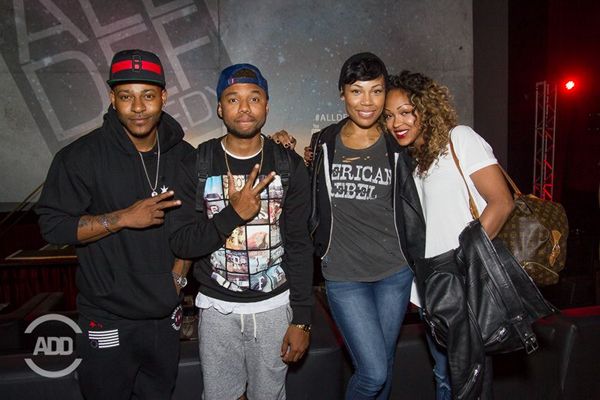 Karrueche rocked a cropped sweatshirt and matching sweat pants also by Ricki Brazil. Fun times.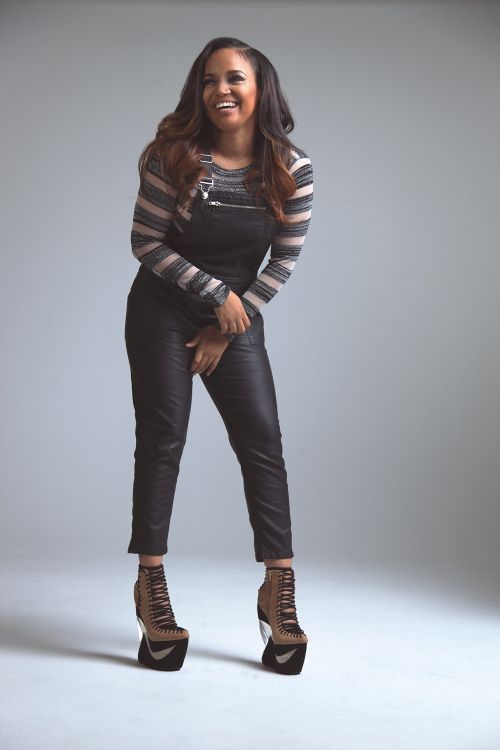 And there's news about Kyla Pratt, who usually hits up this comedy show as well. The mom of 2 and "Let's Stay Together" star has just nabbed a new role on another network. And she's playing a recovering drug addict.
She's been cast as a series regular opposite Samantha Logan on ABC Family's drama pilot "Recovery Road", based on Blake Nelson's novel about a teenage girl dealing with addiction.
The project centers on Maddie Graham (Logan) who has a reputation as a party girl and doesn't think she has a problem, until she's confronted by her school guidance counselor and forced to choose between expulsion and rehab. Maddie opts to spend her nights living with other recovering addicts at a rehab facility, and her days pretending everything is perfectly normal among her high school

classmates

and her closest friend. Pratt, will play Trish Collins, Maddie's roommate and recovering addict at the reha
b facility.