Will and Jada Pinkett Smith was spotted in NYC over the weekend. See their candids inside and see Jaden'sshirtless pic with rumored girlfriend Kylie Jenner.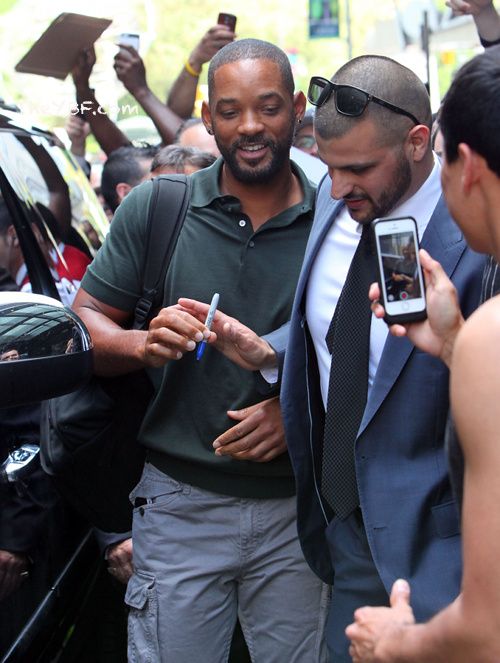 Will Smith was seen leaving his hotel in NYC earlier today.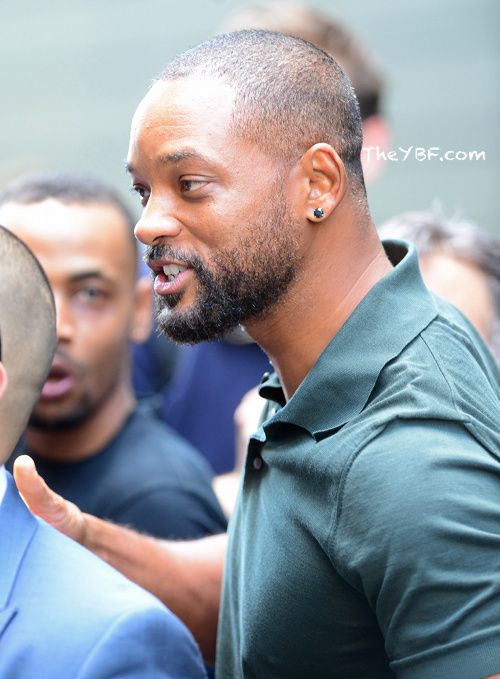 Will, who recently wrapped filming the action flick FOCUS in New Orleans, was in NYC to celebrate Mother's Day with wife Jada.
42-year-old Jada walked out of the hotel looking drop dead gorgeous.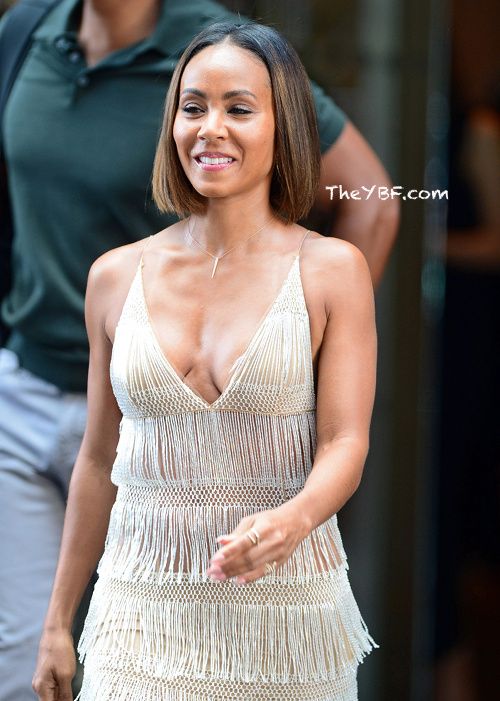 She's currently voicing the "Gloria" character in The Penguins of Madagascar.
Kylie Jenner posted a pic of herself with a shirtless Jaden Smith. The photo came with the caption ""*Ksss* Ahhh… 2014," and we think the pic was a response to the public outcry over Willow's pic with friend Moises Arias.
Are the kids making a statement? Is this innocent fun? Hmmm.....if you're thinking dirty thoughts, maybe you should stop projecting your stuff onto them (as Jada would say).