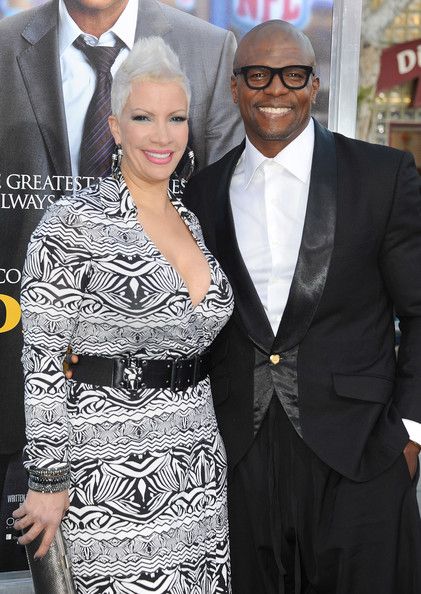 Now here's a hustle we're loving. Actor Terry Crews stopped by "WENDY" to promote his new memoir, MANHOOD, and he make a shocking revelation about his battle with addiction. Watch the interview inside....
Terry Crews stopped by "WENDY" this morning where he promoted a gaggle of upcoming projects including a new book, MANHOOD, a new television gig as the host of "Who Wants To Be A Millionaire" and his role in the new movie with Drew Barrymore and Adam Sandler called Blended.
The star of Fox's "Brooklyn Nine-Nine" also revealed a lifelong addiction to pornography. While discussing his father's battle with alcohol and his mother's addiction with religion (his words), he admitted that his addiction to porn stared around age 12. He says it nearly destroyed his family and he didn't truly overcome it until five years ago. His wife Rebecca BARELY took him back after she put him out of the house because of his constant struggle. But now, they're going on 25 years strong as a married couple!
The former NFL player also revealed that he's partially deaf in one ear, and that's why he talks so loudly!