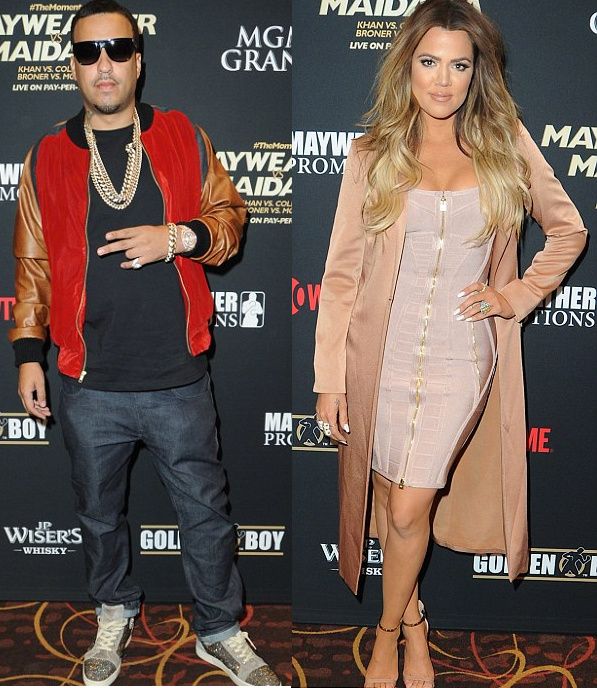 French Montana and Khloe Kardashain are keeping the rumor mill churning after the unconfirmed couple was spotted in Las Vegas, partying with Diddy, Meek Mill and Kendrick Lamar. See their party pics inside…
Before making their way to the after party, the couple met up with Khloe's little sister Kylie Jenner (who has been partying with Justin Bieber in Vegas this weekend) along with Meek Mill for a late dinner at 35 Steaks + Martinis steakhouse.

French, Khloe and Meek then trekked to Diddy's after party for a night of drinks and laughs as they celebrated Floyd's win: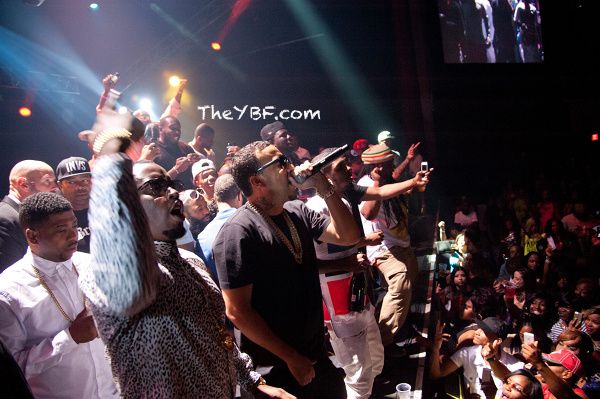 French took the stage alongside Diddy and a slew of others to get the crowd turnt up.
And the Hip-Hop mogul cleaned up nice as he posed on the carpet for his event:
Diddy recently announced he would be interested in owning the Los Angeles Clippers if Donald Sterling is forced to sell the team. He tweeted, "I will always be a Knicks fan, but I am a business man. #DiddyBuyTheClippers #NameYourPrice"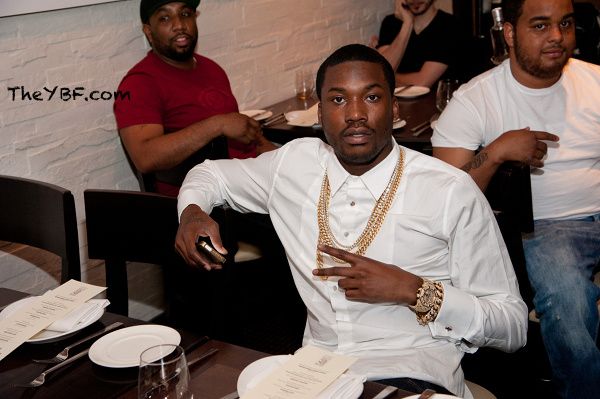 Meek recently lost a civil suit against the Philadelphia Police Department. The Dreamchasers rapper and his entourage were placed in handcuffs after a police officer claimed he smelled marijuana during a traffic stop. Meek and his crew were held for 10 hours causing him to miss his flight to his debut album's release party back in 2012.
And Kendrick Lamar (looking a bit rugged) was also in attendance for the celebration: